A couple of charts today from Morgan Stanley throw light on the question. First, iron ore inventories at steel mills: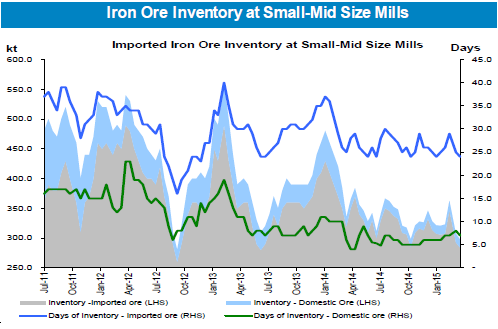 Mills have destocked in recent weeks to 24 days of use. That is the bottom of the recent range. But with price momentum so strongly to the downside I don't really see any reason for them to stop. Mills can run leaner inventories than this if they like especially as we exit the Pilbara cyclone season. My guess is that they will.
This is reinforced by the second chart which includes port stocks: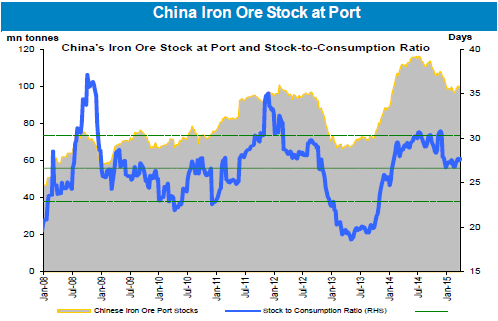 That's still high. There is still inventory to attack prices if mills so wish.