BHP and RIO are off to the races today up 1.5% apiece despite the Easter iron ore price carnage. FMG is not doing quite so well up only slightly as its fate is increasingly obvious to slow-minded equity. To the indexes: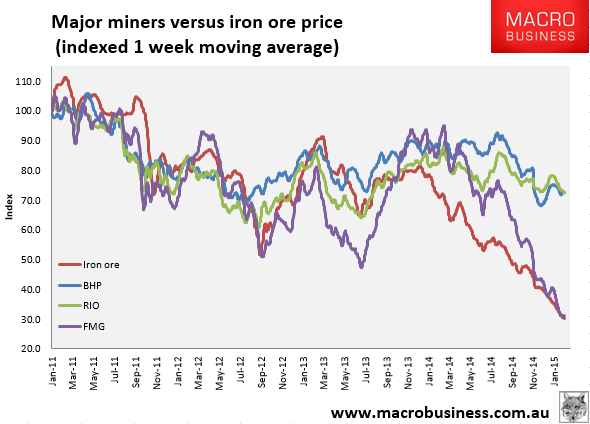 The idiocy spreads are again widening: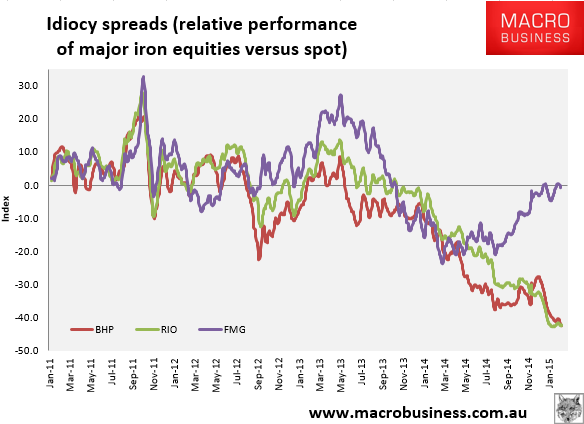 Except for juniors which are not reacting well to AGO's imminent death. BCI is down to a new low and others are close to it: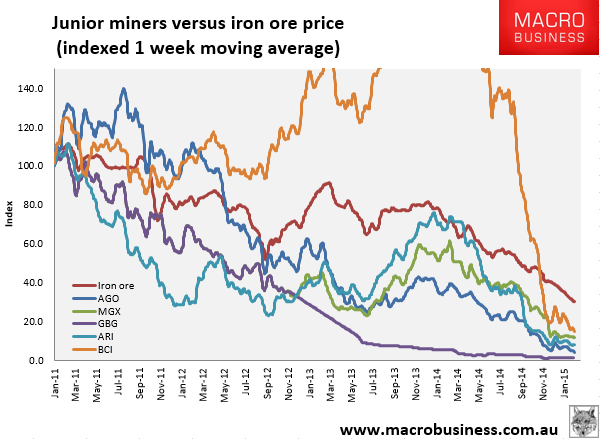 The big iron rally is more rational today with a near term bottom in for the iron ore price. Dalian is up nearly 2% today as the shorts cover and there is also the weak US dollar to offer a bit of a lift.
As I said this morning, normally I'd call a bottom here but don't kid yourself that the selling is over. Mills can restock in a very short time and resume the selling. No market goes straight down.