BHP is down marginally today as oil soars but RIO is down more solidly at 1.6% and FMG is reversing yesterday's delight down 5%. All told markets continue to grotesquely misprice the iron ore war but I am getting the sense that RIO is under growing pressure. Perhaps after its own forthcoming good news cost-cutting story in the quarterly report we will finally see ourselves challenging the support levels in the low $50s on our way past $49 terminal support in the drive to $20. To indexes: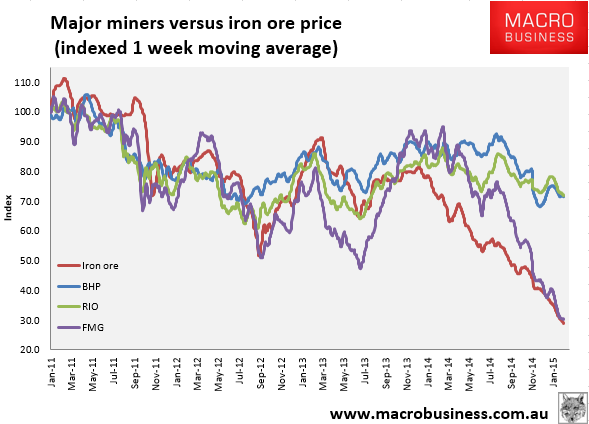 The idiot spreads are now reversing. When RIO cracks the closure of this spread has so far to run that I am tempted to laugh like a mad man:
The junior cemetery is spookily quiet today: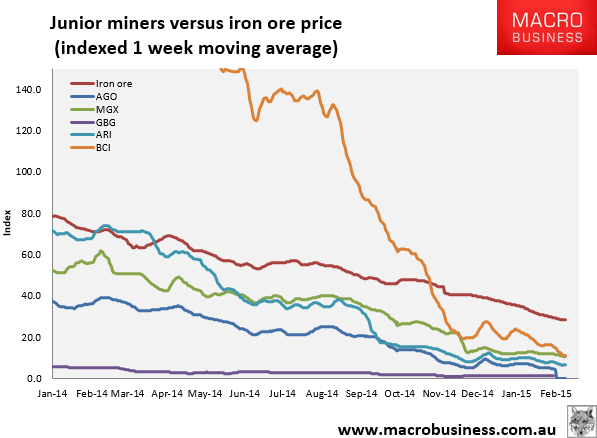 Dalian is unchanged from this morning, up 1 from yesterday's close at 395. We're still chopping through the shorts wood pile as mills restock.