Tony Abbott just doesn't know when to exit a losing battle. After backing his flawed paid parental scheme into oblivion, he now won't concede that the East-West Link Project – you know, the one whose cost-benefit analysis yielded a disgraceful 45 cent return for each dollar invested – is dead, locking away $3 billion of federal government funding for the project. From The Australian:
"Yesterday was a bad day for Australia, a terrible day for Victoria, because … the Victorian government spent at least $640 million of taxpayers money not to build a road," he told reporters. "My pledge for the people of Melbourne, and Victoria, is that the $3 billion of Commonwealth dollars pledged to East West Link will remain in a locked box for the first Victorian government that is prepared to build this absolutely necessary piece of infrastructure"…

East West Link was "absolutely not" dead, Mr Abbott said.

"I think the Andrews government might be dead but I think the East West Link project is necessary, absolutely necessary, because Melbourne needs a second crossing."
Here's a question for you, Mr Abbott. Do you want to be known as the "Infrastructure Prime Minister" or the "Prime Minister of Pork". If it's the former, you must only choose projects that yield positive returns to taxpayers after undertaking transparent cost-benefit analysis, not shady deals like East-West Link, which was shrouded in "commercial-in-confidence" secrecy and was deemed to be welfare destroying by the full business case.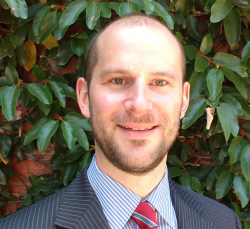 Latest posts by Unconventional Economist
(see all)