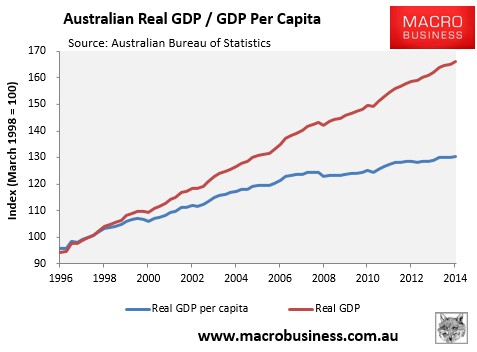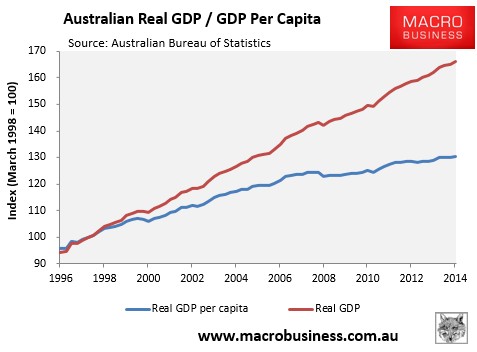 So more than two-thirds of Australia's economic growth has come entirely from population growth, with growth in per capita terms anaemic at best, despite the huge mining investment boom over that period.
Nor does Uren's claim that migrants' "addition to demand during periods of soft growth generates more jobs than they take up" stand up to scrutiny. Sure, employment has been growing, but it has not grown at anywhere near the level required to soak-up the extra workers from immigration (see next chart).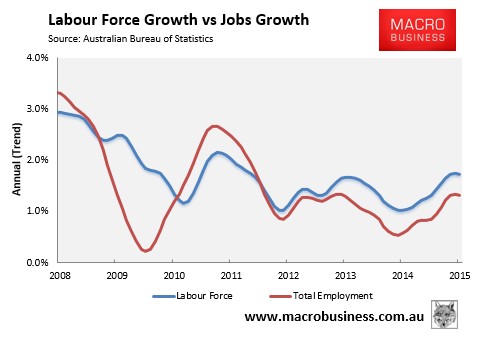 Hence the rising unemployment: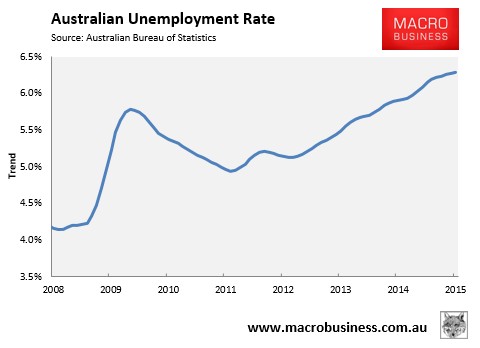 And underemployment: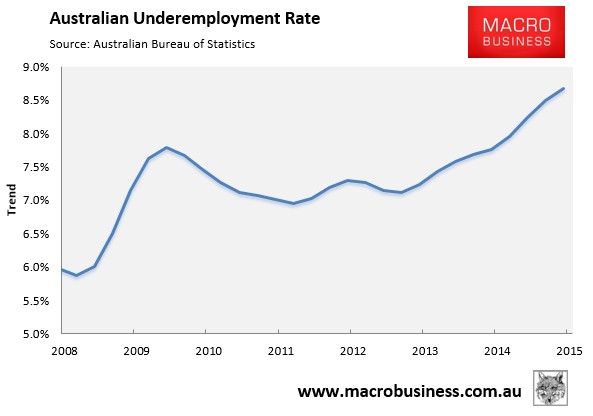 Uren has also failed to acknowledge that Australia earns its way in the world mainly by selling its fixed mineral resources (e.g. iron ore, coal, natural gas, and gold). More people means less resources per capita. A growing population also means that we must deplete our mineral resources faster, just to maintain a constant standard of living.
No, the key criteria that needs to be met in deciding whether to expand the immigration intake is: "will it improve the living standards of the pre-existing population"? The answer to this question seems to be a resounding "no".
As I noted yesterday, if all Australia is doing is growing for growth's sake, pushing against infrastructure bottlenecks, diluting our fixed endowment of minerals resources, and failing to raise the living standards of the existing population, what's the point?