The AFR goes all bear porn today:
Highly regarded Australian Ethical Investment portfolio manager Mason Willoughby-Thomas warns "the risk of capital loss once monetary conditions eventually normalise could be significant as investors rush for the door en masse."

…Baillieu Holst equity analyst and author of market newsletter Sunset Strip Mathan Somasundaram is also comparing current stock market conditions to what happened prior to the 1987 stock market crash and GFC, which saw the stock market nearly halve in value.

…Pete Wargent, property buyer and co-founder of AllenWargent property buyers, said any further gains in popular property areas would push the market well and truly into unchartered territory…I think the property boom will die of old age when rental yields fall so low that investors start to question whether they stack up," he said.
A couple of points:
interest rates aren't going to "normalise" for many years so the first concern is unnecessary;
conditions prior to 1987 were bubbly but the trigger for the crash was offshore. My best guess for when that arrives is Jeremy Grantham's notion of a post 2016 US Presidential election bust but in the shorter term a Chinese property hard landing remains a very real risk. If nothing else, the Chinese property correction will keep the heat on commodity prices so the local headwinds will intensify, and
sure, unless the above shock gets here first.
To cut a long story short, now is a good time to exit illiquid assets and to bubble-ride on a hair trigger the liquid ones, if you've got it in you!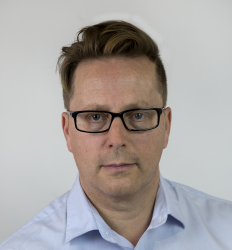 Latest posts by Houses and Holes
(see all)