Today's Lending Finance data, released by the ABS, revealed that total lending continued to fall in December and is well past its peak.
The below charts, which track lending on a trend basis, illustrate the current state of play.
First, total finance commitments peaked in June 2014, and have been trending down ever since, down 8.6% since June: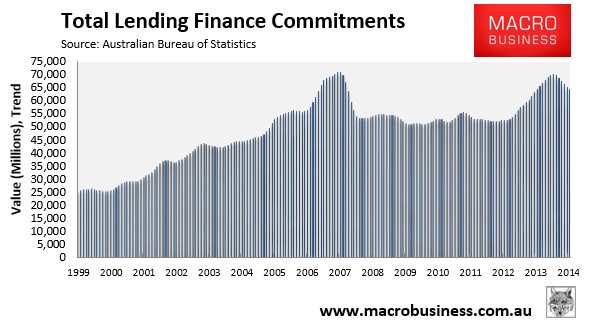 The overall fall in finance commitments has been driven by commercial, where the value of commitments has fallen 15.7% since June 2014: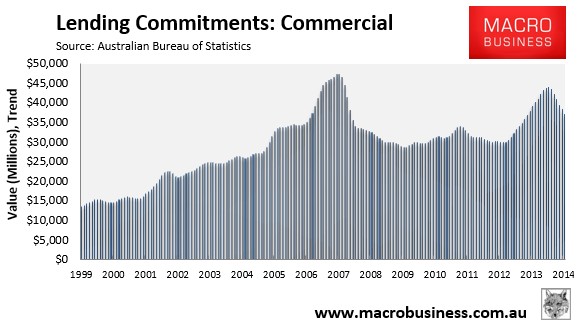 The fall in commercial finance commitments is curious given they include loans to investment properties, which have been booming (see my earlier post on the Sydney investor bubble). This suggests that loans to other commercial enterprises –  the productive economy – have fallen fairly sharply.
Most of the other components of lending have also been weakening. Housing renovation activity has fallen for four consecutive months and is down 4.5% since June: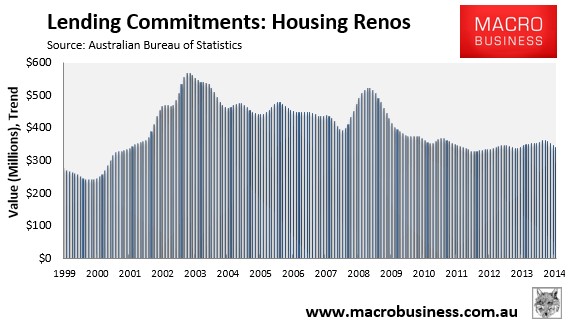 Lease finance commitments have been falling sharply, down 11.8% since June: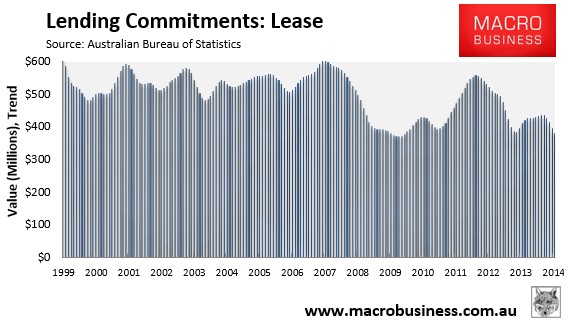 Whereas personal finance commitments have plateaued, up only 1.5% since June but falling over the past few months: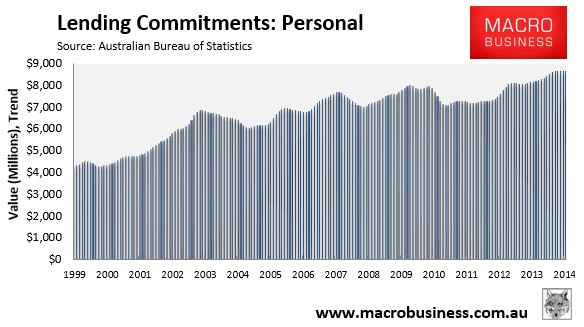 The notable exception to all this is owner-occupied housing finance commitments (excluding renovations), which hit a new record in December, up 4.8% since June: