The speculator frenzy that has engulfed Sydney's housing market has taken on gigantic proportions, with today's Lending Finance data for December, released by the ABS, once again smashing all records, with both the value and proportion of mortgages going to New South Wales investors surging to another all time high.
As shown below, the value of investor loans in New South Wales (read Sydney) continues to rocket, with Victoria (read Melbourne) – the second hottest market – also experiencing strong growth: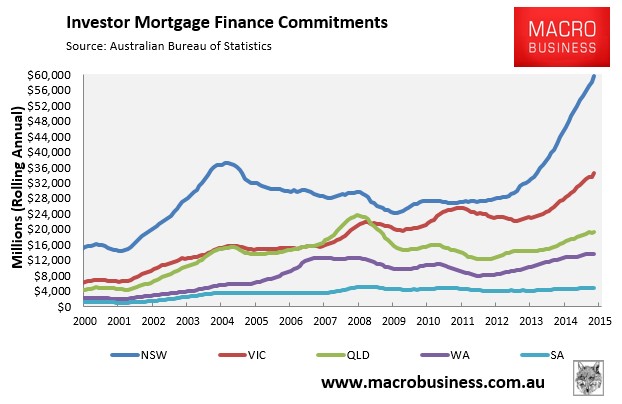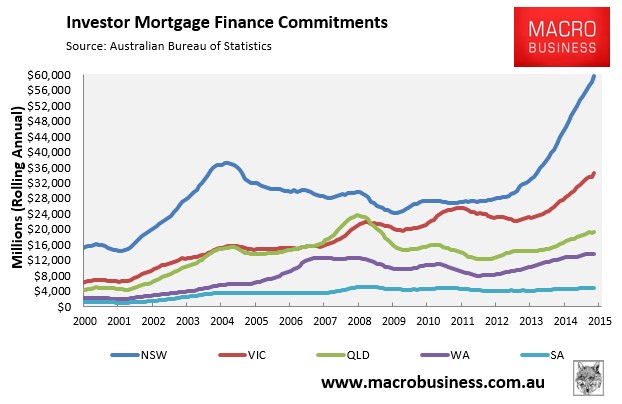 According to the ABS, investor finance commitments in New South Wales in December were 34.1% higher than December 2013. New South Wales investor loans were also up by 35.5% in rolling annual terms in the year to December 2014, well above the national average increase of 25.2%.
Further, as at December 2014, investors accounted for an astonishing 57.8% of total housing finance commitments (excluding refinancings) in New South Wales (Sydney) – a new record. Victoria's (read Melbourne's) share of investor mortgages also rose to 47.9%, which was also a record share for that state: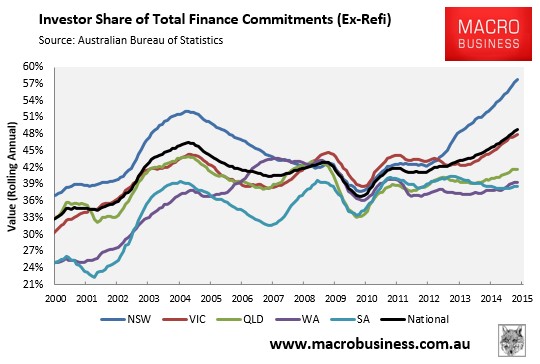 Putting the two charts together for New South Wales (Sydney) yields the following monstrosity: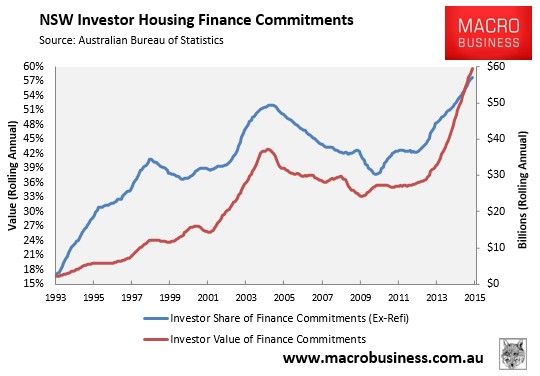 Get off your arse APRA, do your job, and curb this mess before it takes the economy down.