There's a lot of media reports today about the impact of falling oil prices on the Canadian housing market, which has led to a dramatic fall in sales, particularly near the oil patch in Alberta.
According to the Canadian Real Estate Association (CREA), Canadian home sales fell by 3.1% in January – the third consecutive monthly decline – and by 2% over the year, reflecting weakened activity in the oil sands strongholds of Calgary and Edmonton. Sales were down from the previous month in about 60% of all local housing markets. And if Calgary and Edmonton are removed from the national totals, then combined sales activity is 1.9% above year-ago levels, according to CREA (see below charts).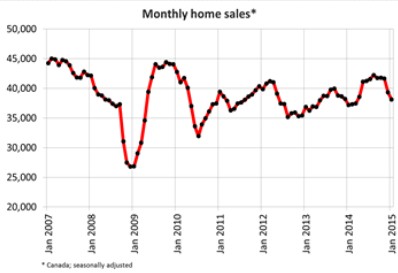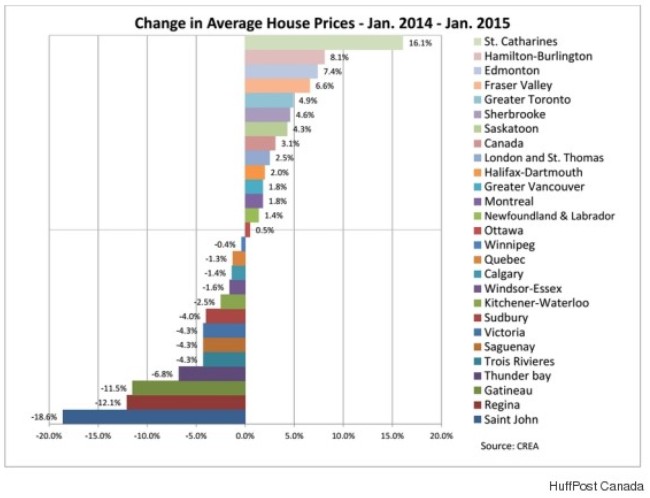 According to TD economist, Diana Petramala:
There is "a widening regional wedge" in Canada's housing markets… as oil-importing cities' housing markets benefit from lower oil prices while producer cities struggle…
Petramala sees a 10% decline in house prices from peak to trough in the energy cities.
Likewise, senior TD macro strategist, Mazen Issa, noted:
"The regional breakdown reveals a rush of homeowners looking to obtain top dollar before their respective regional housing market nosedives on the price… There is a clear sense of panic."
Certainly, the slowdown across the oil sands regions is yet to show up in prices, with Teranet revealing that prices nationally rose by 0.2% in January to be up 4.2% over the year. Further, Vancouver and Toronto hit record highs, although Canada's second biggest city – Montreal – has fallen by 1.5% over the past year (see below charts).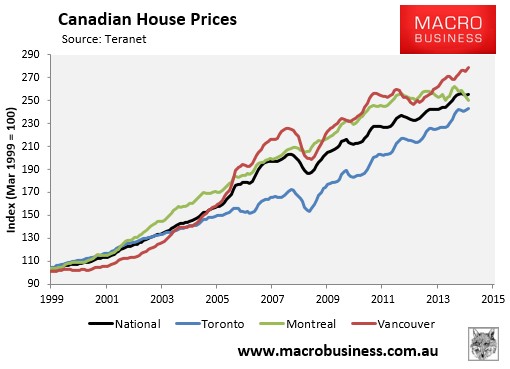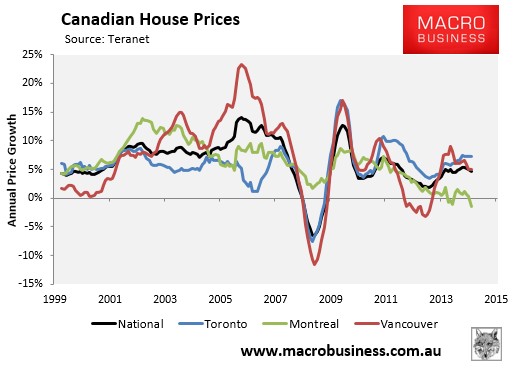 Like Australia with iron ore, Canada is a commodity exporter that is highly dependent on oil to derive national income. And with oil prices in free fall, Canada's terms-of-trade is getting smashed, leading to the prospect of an income shock bringing its highly inflated housing market down as Canada's heavily indebted households deleverage.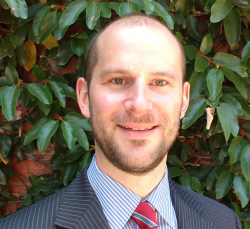 Latest posts by Unconventional Economist
(see all)