Today's housing finance data for December registered the third consecutive monthly decline in buyer demand for newly constructed dwellings, which follows a prolonged period of strength (see next chart).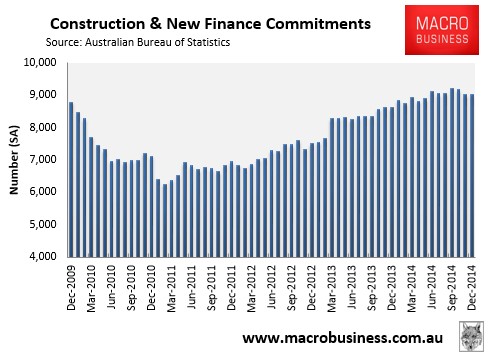 The number of finance commitments for new dwellings (i.e. construction plus new) fell ever so slightly (-0.03%) in December to be up 4.7% over the year and tracking some 17% above the 5-year moving average level.
The current 'boom' continues to approach the spike of the post-GFC episode (which was fueled by significant first home buyer stimulus). It is also more enduring, which is good news for the construction industry and renters (see next chart).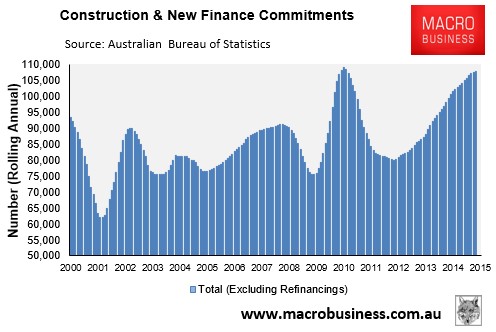 Looking at at the state-by-state breakdown, which is presented below on a rolling annual basis since it is not seasonally adjusted, shows that the uptrend in new home finance commitments is fairly broad-based, although the trend is clearly flattening-out in New South Wales. New home finance commitments in South Australia are also flat (see next chart).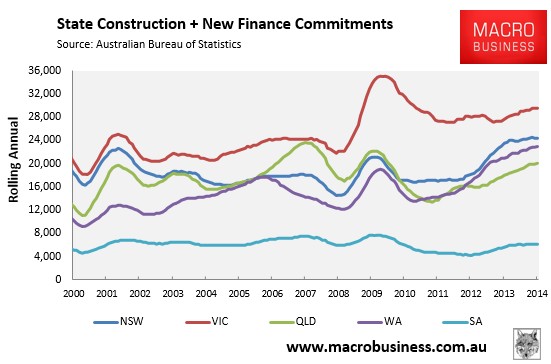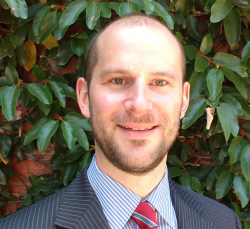 Latest posts by Unconventional Economist
(see all)