Here it is in black and white from the RBA statement:
Credit growth picked up to moderate rates in 2014, with stronger growth in lending to investors in housing assets. Dwelling prices have continued to rise strongly in Sydney, though trends have been more varied in a number of other cities over recent months. The Bank is working with other regulators to assess and contain economic risks that may arise from the housing market.

The Australian dollar has declined noticeably against a rising US dollar over recent months, though less so against a basket of currencies. It remains above most estimates of its fundamental value, particularly given the significant declines in key commodity prices. A lower exchange rate is likely to be needed to achieve balanced growth in the economy.
Macroprudential policy made this rate cut and falling currency possible.
It's hard to believe that MB introduced the idea of MP to the Australian economic discourse in 2011 when this rate cutting cycle first got going. Since then we championed it, argued against its detractors, pushed the regulators (even presented in person), last year remained the sole rate forecaster calling rates lower, and got the policy up so that Australia can defend itself against a world intent on stealing the productive base of our economy.
Many of you are concerned about the effect that more rate cuts will have on house prices, so are we, and regulators have not followed MB's advice by deploying a structured and firm MP program, that would have kept a lid on the property market. However, they may still succeed with their own brand of behind-the-scenes prudential tightening. Let's hope so.
For today, at least, Australia and its economic prospects took a belated but large step forward.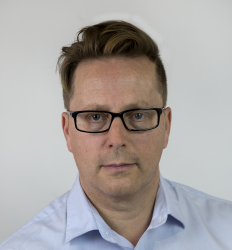 Latest posts by Houses and Holes
(see all)