From UBS:
BHP Billiton

We forecast an 11% sequential decline in underlying profit to US$5,063m for the first half of FY 15. The decline in earnings driven by double digit percentage declines in BHP's two principal commodities, iron ore and oil. Iron ore is down 27% sequentially and 39% y/y, while oil is down 15% sequentially and 16% y/y. On a y/y basis, underlying profit is down 35%. At its production report in January 2015 BHP flagged a number of one-off charges that it would take at its FY 15 interim profit release. On a reported basis we forecast a profit of US$3,954m down 31% sequentially. With net debt forecast to be relatively flat h/h and lower prices for iron ore and oil than experienced over the past 6 months, we don't expect BHP to announce any capital management initiatives at its result in Feb 15 and look for the dividend to remain unchanged on the FY 14 final dividend that was US62cps.

Rio Tinto

We forecast underlying earnings of US$9,274m, 9% down y/y and 4% above consensus of US$8,916m, and a range of US$7,846 – US$9,389m (according to VUMA 30 January 2014). At the divisional level, iron ore accounts for 78% of Product Group Earnings. Aluminium, Copper and Diamonds are expected to report underlying earnings of US$1,159m, US$1,048m and US$299m, respectively while the energy division is expected to report a loss of US$85m. We forecast a 15% lift in the 2014 dividend to US$2.20ps, ahead of consensus of US$2.12ps. Net debt is forecast to drop from US$17.6bn at end 2013 to US$15.4bn at end 2014, implying 20% gearing (ND/ND+E). UBS 89Australian Resources 10 February 2015 The key issues likely to be the focus of the result are: 1) Returns to shareholders – we believe the market will be comfortable if Rio announces capital return with a scale of at least US$2-2.5bn, either in the form of a special dividend, or an off market Ltd buyback or an on-market plc buyback 2) Dividend growth – we forecast management will announce a 15% increase in the progressive dividend to US220cps, 3) Lower gearing – We forecast gearing of 20.3% at year-end (vs 24.8% at end 2013), the lower end of Rio's 20-30% target. We think this level will be key in determining the form and scale of capital management 4) Cost out – management had guided to US$4.4bn cost out (on 2012) to end 2014, with new guidance of a further US$1bn to US$5.4bn by end 2015 (on 2012). With an easing in the Australian labour market tightness and an even more rigorous focus on costs given the fall in commodity prices, we expect Rio to announce additional cost out measures and perhaps targets for 2015.

Fortescue Metals

We forecast FMG to report an underlying profit for H1 FY 15 of US$361m down 41% sequentially and down 54% y/y. The decline in earnings driven by a 27% sequential decline in the Platts 62 index. Net debt of US$7.5bn (up 5% from 30 Jun 14) is as reported by FMG back in Jan 15. With the current iron ore marketaffording FMG an estimated less than US$ 10/t free cash flow margin after all outgoings we believe it would be prudent for the company not to pay an interim dividend. However, we suspect the company may wish to demonstrate its confidence in the medium to longer term outlook for the market and pay a dividend, although we have cut our forecast by 50% from prior levels to A5cps.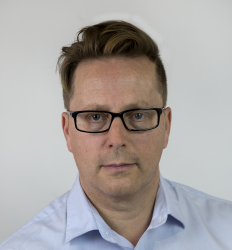 Latest posts by Houses and Holes
(see all)