The Australian Bureau of Statistics (ABS) has released housing finance data for the month of December, which registered a 2.7% seasonally-adjusted rise in the number of owner-occupied finance commitments over the month: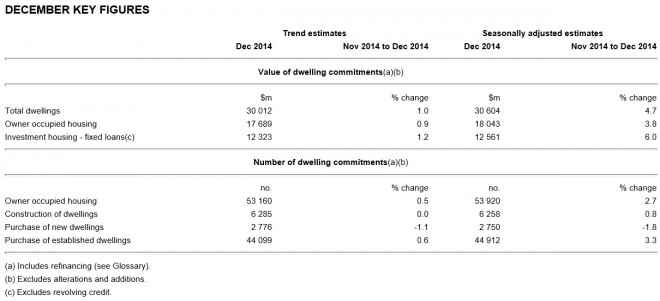 The result beat analysts' expectations, who had expected a 2.0% rise in owner-occupied finance commitments in December.
The number of owner-occupied housing finance commitments excluding refinancings rose by a seasonally-adjusted 2.5% over the month to be tracking 10% above the five-year moving average level. However, they were down 1.3% on December 2014 and still look to be well past their peak (see next chart).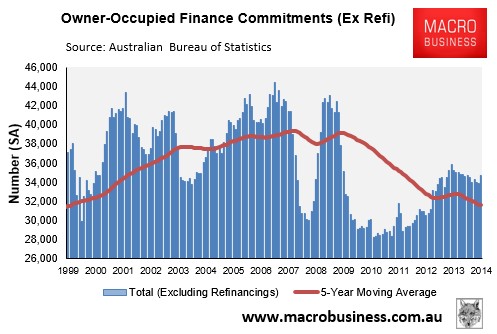 The average loan size rose by 1.8% over the month to $342,100, and was up 6.3% over the year. The below chart, which shows the series on a 3-month moving average basis (in order to smooth volatility), shows the explosion of average loan sizes.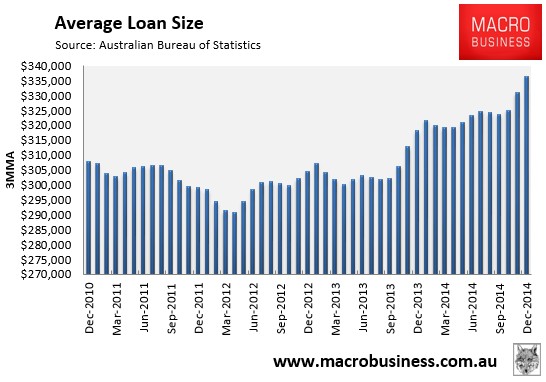 First home buyer (FHB) commitments rose by a non-seasonally adjusted 7.7% in December, however, their share of total loans fell to just 14.5% – the lowest in more than a decade. The number of commitments was also down 1.3% over the year. The below charts show the situation. Note, the ABS has revised up its FHB estimates: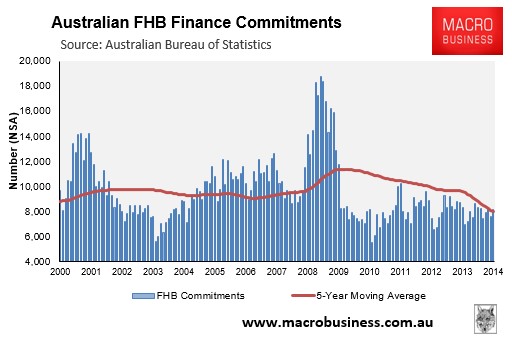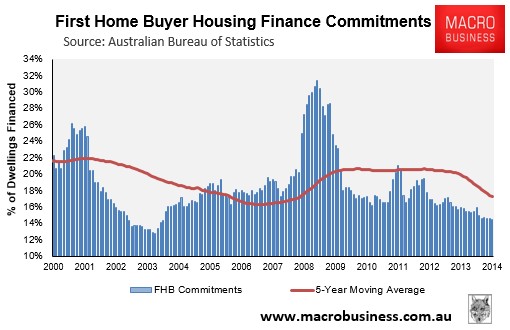 By contrast, investor finance commitments exploded to a new record high, rising by 6.0% (seasonally-adjusted) in December to be up by 19% over the year (see next chart).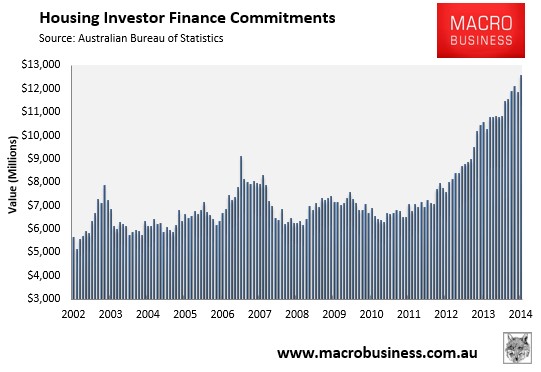 Investors well and truly remain the key driving force in the housing market, with investors hitting an all-time record high 48.7% share of total finance commitments (excluding refinancings) in the year to December 2014 (see next chart).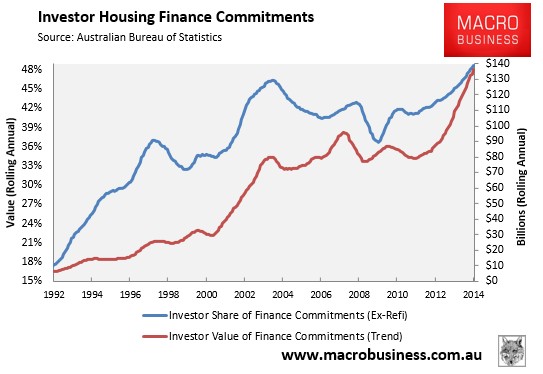 Investors have sniffed the rate cut coming and doubled down. Over to you, APRA.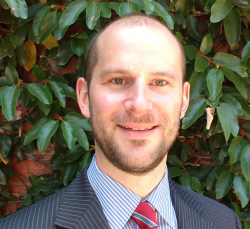 Latest posts by Unconventional Economist
(see all)