The Australian is reporting today that Ford Australia is threatening to close its assembly operations early amid collapsing sales of its flagship Falcon model:
Sales of the Ford Falcon slumped to 381 units in January, one of the poorest results in the carmaker's rich history, with the former top-selling vehicle now below October's then record low of 396 deliveries…

With Ford due to end local production in October next year, there is deep concern the company will use poor sales figures to justify an early closure of its plants, placing even more pressure on the component sector to find alternative, viable markets…

Concerns are so strong at Ford that the union responsible for most workers — the Australian Manufacturing Workers Union – is refusing to comment on the plight of its members, referring questions to the company.
It's worth reminding readers that the shuttering of the local automotive assembly industry will be one of two employment shocks to hit the Australian economy over the next three years (the other being the unwinding of the mining investment boom).
Modelling by the Productivity Commission (PC) estimated that the closure of Australia's car industry would cost up to 40,000 jobs, mostly in Victoria and South Australia. The PC's findings were broadly similar to modelling undertaken late last year by the Allen Consulting Group, using economic analysis from Monash University, which estimated that the closure of the local car industry would cost around 33,000 jobs in Melbourne and around 6,600 jobs in Adelaide by 2018.
Both studies appear optimistic, however, given they assume that a high proportion of component manufacturers will move into exports and/or the after-sales parts market, which are already crowded and highly competitive. The PC also assumed that two thirds of the expected 40,000 retrenched auto workers will find another job – an assumption that seems heroic given the lack of other manufacturing industries in Australia, the sheer size of the employment shock (alongside the sharp decline of mining investment), and the overall weak labour market.
The great irony, of course, is that the Australian dollar is likely to head even lower as commodity prices falls, which could mean that the cost of importing Holdens from South Korea could end up being higher than if the cars were built locally.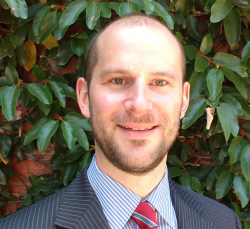 Latest posts by Unconventional Economist
(see all)