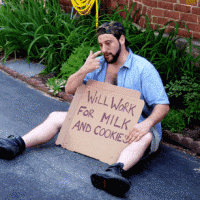 The Productivity Commission has released a new report on the closure of the car industry. It concludes:
Australia's automotive manufacturing industry is undergoing significant change. Motor vehicle producers in Australia have not been able to survive in the highly competitive global and domestic automotive markets — Ford, Holden and Toyota have announced they will cease local manufacturing before the end of 2017.
Component manufacturers face ongoing adjustment pressure and rationalisation.
It is estimated that up to 40 000 people may lose their jobs as a result of the closure of the motor vehicle manufacturing plants and the rationalisation of firms in the supply chain. It is likely that job losses will be staggered over several years.
Decades of transitional assistance to automotive manufacturing firms ($30 billion between 1997 and 2012) has forestalled, but not prevented, the significant structural adjustment now facing the industry.
The policy rationales for industry-specific assistance to automotive manufacturing firms are weak and the economywide costs of such assistance outweigh the benefits.The Automotive Transformation Scheme should be closed after Ford, Holden and Toyota have ceased manufacturing motor vehicles in Australia.
Component manufacturing firms are currently set to receive over $300 million in industry-specific assistance between 2014 and 2017. There are both efficiency and industry equity arguments against extending assistance beyond that already committed, or introducing new assistance programs that would advantage component manufacturers ahead of other firms that face adjustment pressures.
The labour market in Australia is dynamic — many employees lose their jobs in any one year and many people who are jobless are hired. In the year ending February 2013, about 355 000 people were involuntarily retrenched across Australia.
Retrenched employees face costs associated with job search and training, and some will have lower paid or less secure jobs once re-employed. Loss of employment is particularly challenging for older people, or those with poor English proficiency or lower skill levels. While retrenched manufacturing employees may take longer on average to find re-employment than employees retrenched from other industries, within a year about two-thirds are likely to be re-employed on a full, part-time or casual basis.
Adjustment pressures are likely to be concentrated within particular regions, such as North Adelaide, parts of Melbourne and Geelong. Some affected regions already have relatively high rates of unemployment and social disadvantage.
Governments should ensure the appropriate resourcing of the delivery of generally available welfare, training and employment services for all clients in regions placed under pressure by automotive manufacturing retrenchments.
Providing adjustment assistance to retrenched automotive manufacturing employees at a level that exceeds the assistance generally available to other jobseekers raises efficiency and equity issues.
Governments should consider ways to better target assistance to retrenched employees who are likely to encounter the greatest difficulties finding re-employment.
Regional adjustment funds, infrastructure and defence spending and industry support programs are costly and ineffective ways to facilitate workforce adjustment.
The Australian Industry Group (AIG) has warned that the Productivity Commission's (PC) is being overly optimistic in forecasting that 40,000 jobs would be lost when the Australian automotive assembly industry ceases operations in 2017.
The Australian Industry Group fired back:
"The Productivity Commission's final report into Australia's Automotive Manufacturing Industry released today seriously underplays the impact of the end to car making in Australia and should be treated with caution," Australian Industry Group Chief Executive Innes Willoxsaid today.

"The report fails to acknowledge that the situation facing the auto sector is not just another minor 'adjustment' in the economy; it represents the virtual closure of an entire industry. This will happen within a relatively short span of time and it will affect a large number of businesses, employees and communities.

"In this context, the PC Report displays a disappointing and disturbing absence of practical recommendations to help facilitate an orderly transition of businesses and people seeking to move out of the local auto supply chains, beyond the existing set policies that were devised well before the current situation emerged. This absence of practical policy advice or new recommendations seriously undermines the value of the report. As a result, the Report misses the opportunity for Australia to make the most of the considerable capabilities, skills and experiences in Australia's auto supply chains and to avoid the wasteful destruction of those capabilities.

"The Commission predicts that 40,000 people will lose their jobs. They assume that 80% of workers in the direct auto assembly workforce plus 40% of workers in the automotive components supply chain (including components for vehicles other than passenger cars) will be retrenched. This is considerably more optimistic than other estimates of future job losses. The FCAI, for example, estimates that up to 90% of the industry will close or move offshore. The PC assumes that "firms that manufacture components for the aftermarket, export markets and buses and trucks will be largely unaffected by the closure of the motor vehicle producers". Given the close supply relationships in this industry, however, this is a brave assumption. In the current situation of looming industry closure, it is possibly a dangerous assumption.

In the absence of active supporting measures (as recommended by the Commission), it is difficult to see how 60% of Australia's automotive components industry will be able to survive, unaffected by the demise of local passenger car assembly, or be able to successfully transition into other opportunities. The PC's assumption that they will be able to move into exports and/or the after-sales parts market with no additional assistance or support seems fanciful at best. These markets are already crowded and are extremely competitive, with many auto components suppliers already operating in them.

Ai Group is also very concerned about the Commission's assumption that two thirds of the expected 40,000 retrenched auto workers will find another job. This seems to be based primarily on the experience of the 700 Mitsubishi workers who were retrenched a decade ago (2004) with the assumption that it can be replicated for the 40,000+ auto workers who are about to be retrenched. This is despite strong evidence that the national jobs market is already considerably weaker than it was a decade ago and is set to weaken further, with both Treasury and the RBA forecasting a rising national unemployment rate from here.  This time around, there will be far more displaced auto workers in a very concentrated geography and with far fewer local alternative employment options, compared to when Mitsubishi closed. Among the Mitsubishi workers for example, about 10% found a new job with other auto manufacturing businesses and another 20% found work elsewhere in manufacturing. This demise of the auto assembly sector means those results simply cannot be replicated again, and certainly not for 40,000 workers.

"The Australian Industry Group strongly encourages the Government to continue talking directly to impacted businesses up and down auto supply chains in assessing the steps that can be taken to actively build opportunities both for employees and businesses over the next couple of years as the auto assemblers wind down their operations," Mr Willox said.
I have to agree with Willox. It's hard to see how 60% of component workers would seemlessly be able to shift to exports or other industries. The Federal Chamber of Automotive Industries agrees, estimating instead that up to 90% of the industry would close or move offshore.
Moreover, comparisons with Mitsubishi's retrenchement of 700 workers in 2004 aren't particularly relevant. Back then, the economy was strong and overall employment was growing quickly on the back of the nascent mining boom, meaning that these retrenched workers were easily absorbed. By contrast, today we are coming out the other side and face a prolonged period of weakness.
Irrespective, the impact of the car industry's closure is likely to be huge and represent a king hit to the economy, particularly in South Australia and Victoria. The timing is also poor, since these job losses are set to coincide with the unwinding of the biggest mining investment boom in Australia's history and the loss of tens-of-thousands of mining-related jobs.
These are the two employment cliffs facing the Australian economy, and are key reasons why I remain so worried about Australia's labour market.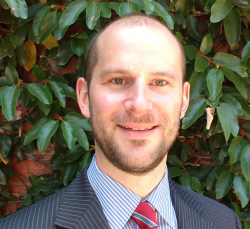 Latest posts by Unconventional Economist
(see all)