See the latest Australian dollar analysis here:
Paging Wayne Byers, chairman of the Australian Prudential Regulatory Authority (APRA), Mr Byers to super hero reception, Australia is calling.
Yes, this anonymous bureaucrat wears a blue lyrca suit and red cape under his drab clothes. He is a super hero in the making, if he seizes the moment. He is APRAMAN (h/t Pfh007)!
Australia's two macro-economic stabilisers – fiscal and monetary policy – are both trapped and helpless like school girls in a sinking bus that has run into a river.
On the one hand, the Reserve Bank is caught between a high dollar and rampant Sydney property speculators. It needs to cut interest rates to as low as necessary to get the dollar down another 20 cents as an offset to the mining bust. On the other hand it can't cut rates at all (and should probably raise them for Sydney) owing to the bubble. It's also trapped in the legacy of its own failures, unable or unwilling to recognise how badly it has stuffed-up in the past four years, first by over-egging the China boom and then by unleashing house prices.
You must save the RBA from itself, APRAMAN.
On the fiscal side, the budget needs to be repaired now or the AAA rating is as good as gone in the next global shock, massively compromising any economic support measures and financial stability when it comes. But the economy can't take the required austerity now, neither politically nor actually. Only a lower dollar can save the budget from commodity price carnage.
You must save the Government from itself, APRAMAN.
The only lever left to pull to cushion the economy from the post-China shock is a lower currency and the only person that can pull it is APRAMAN.
For your fellow Australians that are also trapped in the sinking bus, rip off the plaid and ramp bank capital charges on investor mortgages, APRAMAN.
Show us you've got the muscle.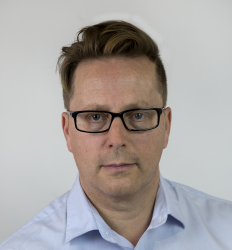 Latest posts by Houses and Holes
(see all)