Here are the iron ore price charts for February 12, 2015: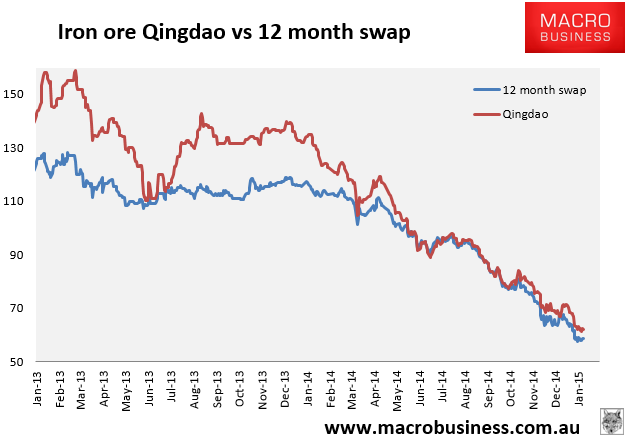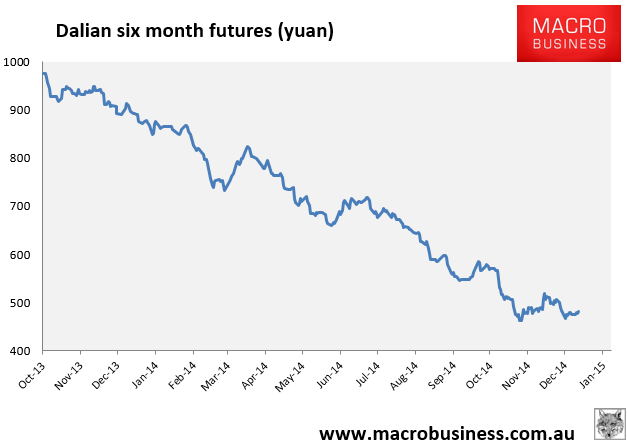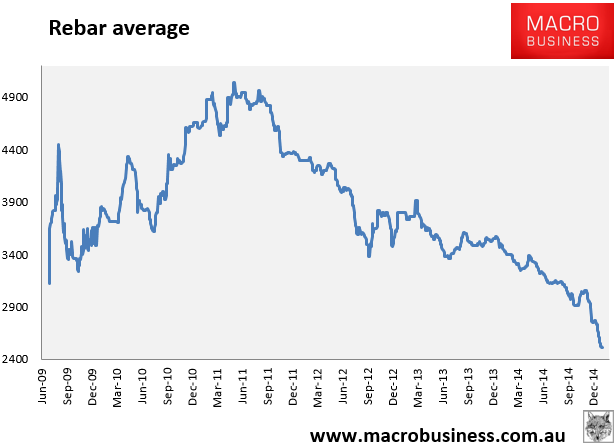 Paltry price action, really, with benchmark iron ore doing better, up 1% to $62.80. Texture from Reuters:
Most Chinese buyers replenishing iron ore stockpiles ahead of the week-long Lunar New Year holiday that starts on Feb. 18 may have already completed their purchases, traders said.

"Restocking is almost done and it's too late to do any more now because it's very difficult to get LCs (letters of credit) with the holidays approaching," said an iron ore trader in Shanghai.

"Weak steel prices in China have put intense pressure on steel mill margins – and the pain is being shared in raw material prices," Morgan Stanley said in a report, adding that an "unusually quiet period" ahead of Lunar New Year is a key contributor to the price weakness.
It's been"unusually quiet" for six months now. Looks more like a new normal to me. We'll see after the holiday that starts mid next week.