Assistant Treasurer, Josh Frydenberg, revealed yesterday that the Abbott Government is considering following the Murray Inquiry's recommendation and banning the ability of self-managed superannuation funds (SMSFs) to leverage into investments. From The AFR:
Mr Frydenberg indicated that the government wanted to analyse whether the strategy of using debt was consistent with the goals of the super system.

"We need to get the policy setting right and bear in mind that a valid consideration that super is intended to generate a reliable and sustainable retirement income," Mr Frydenberg will say on Friday in an address to an SMSF Association conference in Melbourne…

"We will consult with all parties to ensure that we are in a position to make a fully informed decision that serves the best long-term interest of consumers and delivers a financial system which is as resilient as possible to economic and financial shocks"…
The final report of the Murray Inquiry into Australia's financial system warned of the embryonic growth of SMSF property leverage, and explicitly recommended banning their ability to borrow:
Recommendation 8
Remove the exception to the general prohibition on direct borrowing for limited recourse borrowing arrangements by superannuation funds…

Further growth in superannuation funds' direct borrowing would, over time, increase risk in the financial system… In addition, borrowing by superannuation funds implicitly transfers some of the downside risk to taxpayers, who underwrite adverse outcomes in the superannuation system through the provision of the Age Pension…

As discussed in the Interim Report, the Inquiry notes an emerging trend of superannuation funds using LRBAs to purchase assets. Over the past five years, the amount of funds borrowed using LRBAs increased almost 18 times, from $497 million in June 2009 to $8.7 billion in June 2014…

The GFC highlighted the benefits of Australia's largely unleveraged superannuation system. The absence of leverage in superannuation funds meant that rapid falls in asset prices and losses in funds were neither amplified nor forced to be realised. The absence of borrowing benefited superannuation fund members and enabled the superannuation system to have a stabilising influence on the broader financial system and the economy during the GFC. Although the level of borrowing is currently relatively small, if direct borrowing by funds continues to grow at high rates, it could, over time, pose a risk to the financial system…

Borrowing by superannuation funds also allows members to circumvent contribution caps and accrue larger assets in the superannuation system in the long run…

It is also inconsistent with the objectives of superannuation to be a savings vehicle for retirement income. Restoring the original prohibition on direct borrowing by superannuation funds would preserve the strengths and benefits the superannuation system has delivered to individuals, the financial system and the economy, and limit the risks to taxpayers.
The architect of Australia's superannuation system, former Treasurer and Prime Minister Paul Keating, has also called for curbs on SMSFs using leverage to invest in Australian residential property, arguing that it "is making it nearly impossible for younger people, owner-occupiers, to afford to house themselves" and arguing that "we can't persist with the position where our children cannot afford to house themselves and that is where we are now".
Allowing super funds to leverage into property and other investments was one of the biggest blunders of the Howard Government. In permitting leveraged investment, the Coalition effectively turned super from being a retirement savings system into a speculative vehicle, in turn dramatically increasing the riskiness of Australia's retirement savings and financial system, and further inflating Australian house prices.
As a consequence, cases have already emerged whereby SMSFs have collapsed due to leveraged property deals that have gone wrong. In July last year, The AFR reported several cases of collapses of over-leveraged ­SMSF schemes that invested in off-the-plan apartments, fueled by generous incentives offered on apartment sales by developers to unauthorised and unqualified financial and property advisers that recommend their projects. Similar reports have emerged showing that some SMSF investors had lost up to three quarters of their investment in dodgy property deals over the few years, again fueled by "offers of up to 20 per cent commissions, top-up bonuses and other special cash incentives to encourage the super investors to buy off-the-plan apartments".
Given some SMSFs have already lost large sums during a period of strong property price growth, it stands to reason that investors could face heavy losses once price appreciation slows or values fall, putting retirement savings at risk and shifting the burden to taxpayers.
It is a disaster waiting to happen and highlights the need for leveraged investment in superannuation to once again be banned.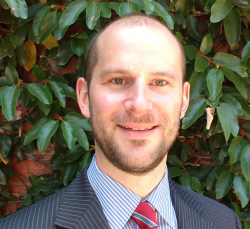 Latest posts by Leith van Onselen
(see all)