Westpac, in conjunction with the Australian Government Department of Industry and Science, has released the China Resources Quarterly, which seeks to explain developments in the Chinese economy, with particular focus on its demand for resources.
The report highlights China's weakening growth trajectory, brought about by deteriorating domestic demand, which has intersected with increasing Australian commodity supplies, causing the prices of key commodities to fall.
Below is the Executive Summary of the report, with a few charts from the body added for context:
The Chinese economy grew at a rate close to, but slightly below its potential in 2014. The general impression left by the flow of data since the previous edition of the CRQ has been underwhelming. Aggregate demand stabilised at a low level in the December quarter, following on from a poor Q3. The principal sources of the slowdown remain weakness in real estate and heavy industry, with firm exports and solid infrastructure spending providing partial offsets.

Growth in heavy industrial capacity and in mining investment both slowed significantly in 2014, with coal mining and ferrous metals smelting among the weaker segments. Outlays on utilities capex have continued to grow at a healthy pace. Investment in transport infrastructure has been running at a high level, but in terms of growth this segment appears to have peaked. Public sector capex was subdued in 2014, with only modest growth in SOE investment, centrally administered projects and a decline in off–market urban construction.

Real estate activity has been weak. From a housing perspective, weak sales turnover, high inventories and tight policy in the first three quarters of the year combined to hinder developer activity in 2014, leading to a 10.7% annual decline in starts. We anticipate some improvement in 2015, but the gradient of ascent will be modest. Dwelling prices remain under downward pressure in the vast majority of cities, although the wealthy coastal metropoli are now showing signs of stability. Accordingly, in recent editions of the Westpac MNI China Consumer Sentiment survey, households in the eastern provinces have put forward a somewhat more positive appraisal of the asset class vis–a–vis their fellow citizens who reside in the interior.

The heavy industrial sector has continued to struggle. In contrast to the situation in the middle of last year, when rising inventories were a key inhibitor, at present the lack of end–demand growth is the immediate constraint. The growth of basic inputs consumed by construction has slowed appreciably; demand for heavy machinery is down by a third from a year ago; and producer prices continue to decline, as they have done since early 2012.

China's exports were a rare bright spot in 2014, with a recovery in intra–Asian trade, a rebound in extra–regional emerging markets, an end to contraction in Europe and a stronger US combining to re–instate a respectable growth profile. Demand for imported raw materials has been reasonable in volume terms, but the overall import bill has been limited by sharp declines in metals, energy and certain food prices.

In terms of external finance, following on from the engineered weakness of early 2014, the exchange rate held relatively steady against the US dollar for most of the last year, while making considerable gains in trade weighted terms. Foreign reserves declined in both Q3 and Q4, despite record trade surpluses. As international financial reform proceeds, cross border financial flows are growing faster than GDP, and the private sector is taking on a greater role in the recycling of inflows.

Commodity prices exhibited considerable softness during Q4 and have remained under downward pressure essentially up to the time of writing. Lower prices have been driven largely by the increase in supply, although as noted above and throughout the CRQ, the growth in demand has, in the main, also been weak. The supply trend has been exemplified by Australia's bulk commodity export volumes, which have increased throughout 2014 despite substantially lower prices.
The full 82-page report is available for download here.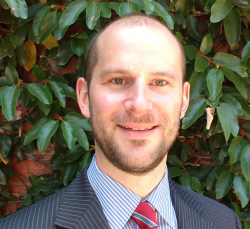 Latest posts by Unconventional Economist
(see all)