China's NBS has released January house price data and it's a disappointment for anyone hoping for a quick turn in the market (ie Australia) with new home prices down 5.1% year-on-year in January: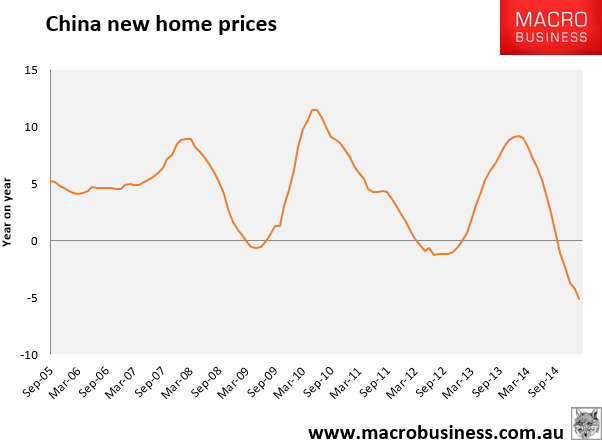 In major cities, prices are also still fading:
Shanghai new home prices down 4.2% year-on-year and existing prices down 1.6% year-on-year
Beijing new home prices down 3.2% year-on-year and existing prices down 4.0% year-on-year
Now, it's always better to be alert than it is alarmed and the monthly price falls have slowed: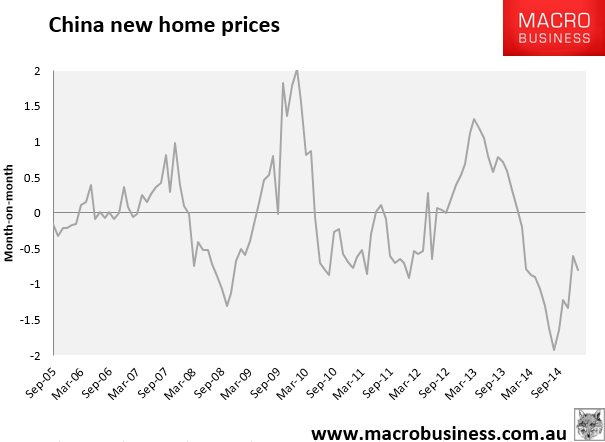 Prices fell in 64 our of 70 cities, an improvement of one over December.
Even so, the current price correction is the deepest that anyone can remember, is ongoing, and given the amount of stimulus that's been applied for the last quarter – including scrapping buying restrictions, loosening mortgage availability, cutting RRR and interest rates, and a variety of local incentives – it is fair to say that this market is responding like it's wearing concrete boots.
There's not much good here for iron ore or 'Straya.