Fresh from Bill Evans:
The Reserve Bank Board decided to lower the cash rate by 25bps to 2.25%.

This has been Westpac's forecast since December 4 when it became clear that demand conditions in the Australian economy had deteriorated more sharply than we expect the Bank had anticipated.

The Governor's statement confirms this assessment when he refers to growth as being below trend but more importantly "domestic demand growth overall quite weak".

The Bank has also clearly revised down its growth forecasts and the exact extent of these revisions will be known in the Statement on Monetary Policy to be released on February 6 (we expect that forecast growth in 2015 will be reduced from 3% to 2.5%). It refers to "output growth will probably remain a little below trend for somewhat longer and the rate of unemployment peak a little higher than earlier expected" (the Bank does not provide specific unemployment forecasts).

It is also likely that the Bank will lower its inflation forecast. Recall that in November when the oil price was US$86/bbl, underlying inflation for 2015 was forecast at 2.75% (midpoint of the range). The Governor now refers to underlying inflation currently running at 2.25% and it is reasonable to conclude that he is implying that that low read will continue for some time.

The most popular argument against cutting rates continues to be around overstimulating housing. In that regard, the Governor points out that dwelling prices continue to rise strongly in Sydney whilst recognising that other cities have had more variable performance. As we anticipated the new macroprudential policy around containing growth in loans to investors to 10%pa is deemed by the Bank as an effective insurance policy to contain any housing bubbles. In that regard the statement specifically refers to the Bank's work with regulators.

Another argument against the rate cut was that the AUD had fallen sufficiently. However the Bank points out that even though the AUD has declined noticeably against the USD its performance against other currencies has been more robust. Once again it is stated that the AUD "remains above most estimates of its fundamental value" and the statement calls out for a lower currency.

In the all-important final paragraph it is concluded that based upon assessments of the economy and in particular the updated forecasts, which will be released in the Statement on Monetary Policy, a cut in the cash rate was appropriate. The language in the final sentence which might have referred to "a period of stability" or "scope to cut further" takes a more neutral stance making the obvious point that "this action adds some further support to demand". This gives the Bank full flexibility to determine its next policy move without making any commitment to the market.

Conclusion

Westpac's forecast which was released on December 4, 2014 included not only a 25bp cut in February 2015 but a follow up move of 25bps in March. Our reasoning is that the Bank would not have disturbed such a long period of interest rate stability for just one move. The case to move rates after such a long period would need to be convincing. We believe that the forecasts that will be released in the Statement on Monetary Policy will depict an economy expected to grow markedly below trend in 2015, barely back at trend by 2016 and with core inflation holding near the bottom of the 2-3% band in 2015. Under those circumstances we think it is justifiable to expect another move with March being the best timing.

Our forecast last December was for rates to then remain on hold for the rest of the year and we are comfortable with that view.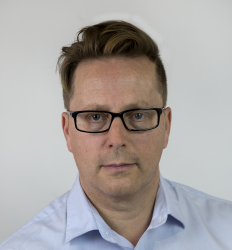 Latest posts by David Llewellyn-Smith
(see all)