There's lot's of concern around comments in the blog at the moment that Australia property bubble is set to launch another leg up on accelerating rate cuts. The concern is valid.
However, nothing that has happened has changed the MB view that now is the time to exit the property market. In fact, it is playing out exactly as foreseen, with accelerating rate cuts chasing mushrooming economic and political chaos down the gurgler.
If you want to read the long version of this then it is available in our December special report: Australia in the super-cycle unwind. For the purposes of discussion today, here are the points I consider most relevant:
lower interest rates are offsetting economic headwinds not getting ahead of them and unemployment will grind higher;
Abbott Government turmoil is not going to help confidence;
Budget deterioration will continue as commodity prices important to Australia (iron ore and coal mostly) keep falling;
foreign property scrutiny and restrictions are about to ramp up, the falling dollar aught to hit offshore demand and China's anti-corruption drive is clamping down on capital flight, crimping the offshore buyer;
the RBA and APRA will act on macroprudential (to some unknown extent), crimping the local investor;
supply is ramping up everywhere and rents are going nowhere;
immigration is firm but slowing;
Sydney property (to a lesser extent Melbourne) is an outrageous bubble underpinned by first time financial engineers and unreliable foreign demand;
the WA property market is going to bust in the next year or so weighing on national sentiment, and;
the global business cycle is long in the tooth with a global shock of some kind probable in the next two years just as Australia's monetary and fiscal tanks run dry.
Against that you have lower interest rates, a higher stock market (which could go against property but usually works for it) and interest rate cuts.
It's entirely up to you how you see the balance of these forces playing out. It's possible to mount an argument that the RBA will be able to massage confidence long enough that it can slingshot the economy over its structural problems for years yet.  But the MB view is that the array of headwinds for property looks difficult now and ominous into the medium term, so MB sees a market that will continue to slow and then fall into the next global bust, probably enjoy a temporary reprieve on one final round of stimulus and then enter an historic downturn.
To MB that adds up to an exit now while the bid is still strong.
P.S. AS we have before, we'll happily acknowledge that the call is likely early and are largely talking to those that see property as an investment.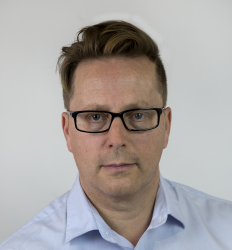 Latest posts by Houses and Holes
(see all)