Fresh from the WSJ, Standard & Poor's Ratings has warned again (following the RBA) that the Australian budget could be downgraded in the event of an economic shock:
Australia's budget outlook has weakened sharply in the last six months as commodity prices have plunged, said S&P's sovereign analyst Craig Michaels.

…"we will still be looking to see ongoing restraint in spending growth," Mr. Michaels said.
Michaels reiterated the 30% ceiling as the trigger for rating action: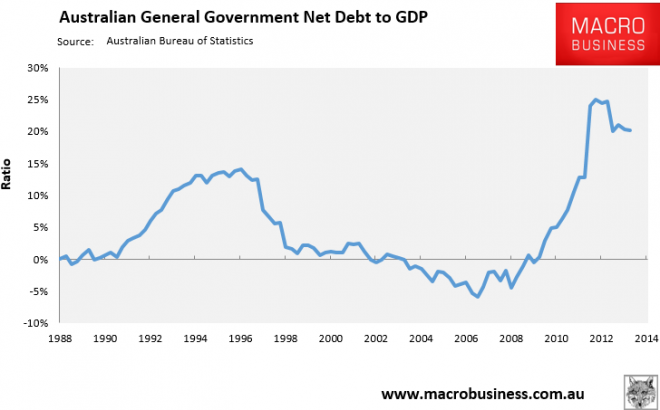 The dollar dropped 40 pips on the story.
Not that that matters given we know that we can print as much money as we ever need any time we like just because.