So, now we know (if there was ever any doubt) that interest rate cuts will keep boosting the housing market, especially via the huge investor bubble.
The macroeconomic situation of the nation is now extraordinarily perilous, suspended between a commodity super-cycle bust on the one hand and a tearaway eastern states housing bubble on the other. Interest rates must continue to fall to bring down the Australian dollar or Western Australia is going to disintegrate over the next eighteen months, ultimately dragging down the rest of the country. Interest rates must rise or the eastern states (focused on Melbourne and Sydney) will enter a blowoff top in the fifteen year property bubble, right into the biggest commodities bust in over 100 years, with calamitous results inside two years.
The only thing that can bring order to this madness is the Australian Prudential Regulation Authority (APRA) and its embrace of macroprudential rules.
If APRA doesn't act right now to contain Australia's housing investors then Australia confronts a rerun of the Melbourne land bubble and bust of the 1890s following the gold rush. Recall the words of Tim Toohey at Goldman Sachs:
• The 1880-1900 period serves as an interesting historical parallel. i) House prices to income per head are currently as high as at any other time other than 1890. ii) Business investment as a share of GDP in 2011 will likely reach levels not seen for over 120 years. iii) Residential investment as a share of GDP finished 2009 well below the 2004 peak, yet it remains surprisingly historically high. If we are right in our forecast that residential investment will cycle up strongly in 2013, Australia's residential investment as a share of GDP will approach levels seen in 3 historically high investment periods: the mid-2000s, the mid-1970s and the mid-1880s. iv) Australia's export mix has again returned to a dominance in primary commodities with its economic fortunes increasingly tied to its largest export market. In 1890 it was Britain. In 2010 it is China. v) The withdrawal of foreign capital was a primary catalyst of the 1890s recession. The main risk in the modern era remains Australia's reliance on foreigners to fund Australia's investment savings gap which requires ongoing foreign appetite for Australian bank bonds.
• In many ways the 1880's provides a rudimentary template for the economic conditions that could prompt the deflation of the Australian housing market. The prospect of an abrupt and sustained decline in Australia's terms of trade, most likely associated with the combination of deteriorating excess returns in China and substantially stronger resource supply, would be the key catalyst for a shift in Australia's house price dynamics. Absent a severe recession in China in the interim, the most likely period when such an event could occur is when bulk commodities enter a period of global excess supply. Our best guess is that iron ore and coal markets could well face this prospect in 2013-14.
Let me remind you that the 1890s bust ushered in a depression from which it took 70 years for Melbourne land prices to recover.
This is not an exaggeration. The iron ore, coal and LNG busts are barely half over and when the next global shock hits, Australia will risk being cut off from international finance as its housing markets roll over from towering proportions and its budget is spent.
This is no longer a matter of parlour discussion. It is a matter of urgent national priority. Joe Hockey should immediately follow the example of his counterpart Bill English in New Zealand:
The Reserve Bank is mounting a case for special rules targeting property investors, Finance Minister Bill English says.

The bank's governor Graeme Wheeler last week warned that "much more needs to be done" to control the Auckland housing market amid fears it could face a sharp correction.

Today English would not comment on the odds of a fall in house prices in Auckland, but admitted the pace of increases had quickened and this could not continue indefinitely.

"No asset price can go up at over 10 per cent a year forever," he said.

"Sometime it'll stop."

English said he had seen the Reserve Bank's comments about the prospect of new rules for property investors, and he understood it was now consulting with the major banks about how this would work.

If it chose to implement the rules, English said the Beehive would support the decision.

"We support the bank following its legislative mandate, paying attention to financial stability, taking the measures they believe are required," the finance minister said, adding that the Reserve Bank would need to make the case for the introduction of new rules, and this had already begun.
Get off your arse, APRA, and rein in the property investors. Only that way can the dollar be lowered in time to prepare for the super-cycle unwind without triggering an insane last leg up in the mortgage bubble. Get off your arse, Joe Hockey, and back them 100% into it.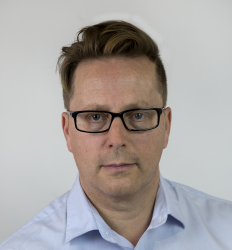 Latest posts by Houses and Holes
(see all)