Fresh from the revolt by a 30-strong group of Coalition MPs against the Government's handling of cuts to community service groups that service vulnerable people, Tony Abbott is now facing criticisms from within over his dumping of chief whip, Phillip Ruddock, for failing to notify him of backbench leadership concerns. From The AFR:
MPs furious at the decision to sack the party icon have also contended that Mr Ruddock himself struggled to gain an audience with the Prime Minister.

"Abbott's claim about being blindsided beggars belief," said one MP. "It was crap"…

The move against Mr Ruddock was seen as poorly-targeted retribution for the leadership spill and has only further unsettled feelings inside the Liberal Party…

One MP said that during the Howard government years, the Chief Whip attended full ministry meetings but this was stopped under Mr Abbott. This denied Mr Ruddock one avenue to keep Mr Abbott informed and, like other MPs, he was frequently denied access to Mr Abbott by the Prime Minister's office.

Other MPs defending Mr Ruddock said it was well-known that his other duties as Whip – such as choosing committee appointments and who went on parliamentary trips –was also "micromanaged" by Mr Abbott's chief of staff, Peta Credlin.
Senior Coalition figures – Deputy leader Julie Bishop and Social services minister Scott Morrison – have also distanced themselves from the Prime Minister's decision to remove Ruddock, as has leader aspirant Malcolm Turnbull, who claimed on Q&A last night that the decision was entirely a "captain's call":
"It was Tony's call … he is the one who has to explain it but I just want to say I think Philip Ruddock is a great Liberal, a great parliamentarian and it was a very sad day for all of us when we learnt his services as chief whip had been terminated by the Prime Minister"…

"[Tony] is the captain – he can make a captain's call".
With support seemingly crumbling left, right and centre, it's now only a matter of time before Tony gets shown the door.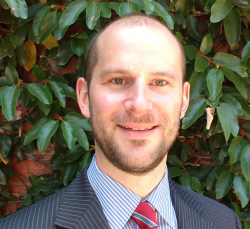 Latest posts by Unconventional Economist
(see all)