One of the few good outcomes from Monday's National Press Club speech by Prime Minister, Tony Abbott, was his assurance that the Government would implement the recommendations from the parliamentary inquiry into foreign investment in Australian real estate, which among other things recommended:
Improving the internal processes at Treasury and the Foreign Investment Review Board (FIRB) and removing barriers to enable adequate audit, compliance, and enforcement of the foreign investment framework.
Applying a modest administrative fee to the current screening of foreign purchases of residential real estate to better resource FIRB audit, compliance and enforcement activities.
Introduction of a civil penalty regime for breaches of the foreign investment framework, including for third parties that facilitate such activities (e.g. lawyers and real estate agents).
Amending Australia's Foreign Investment Policy to explicitly require a temporary resident to divest an established property within three months if it ceases to be their primary residence.
Establishing an alert system for the expiry of temporary visas to ensure homes are divested.
Establishing a national register/database of land title transfers that records the citizenship and residency status of all purchasers of Australian real estate.
Treasurer Joe Hockey has since backed-up the Prime Minister, stating yesterday that the Government would announce new measures to crack down on illegal foreign property purchases within the next few days:
"There has been evidence which will emerge over time that there has been a significant increase in the number of foreigners buying Australian residential real estate unlawfully… It hasn't been enforced because it never was enforced under the previous government . . . You're about to see that change".
At the time of inquiry report's release, I argued that the recommendations would address virtually all of the flaws in Australia's foreign investment monitoring/surveillance regime, which has been found to be woefully deficient in enforcing Australia's foreign ownership rules.
As acknowledged by the Inquiry's chair, Liberal MP, Kelly O'Dwyer:
"I regard the current internal processes at the Treasury and FIRB as a systems failure. Most concerning is that sanctions seem to be virtually non-existent. There have been no prosecutions since 2006 and no divestment orders since 2007. Suggestions by officials, that this is due to complete compliance with the rules is simply not credible. The data on foreign purchases of Australian houses and apartments is inadequate, making policy evaluations very difficult"…

"Australians must have confidence that the rules, including those that apply to existing homes, are being enforced. Our inquiry revealed, that as it stands today, they could not have that confidence."

"This report makes 12 common sense recommendations to Government to enable proper enforcement of the existing framework for foreign investment in Australian housing; provide extra resources to do so; and accurately measure the impact of foreign investment by collecting accurate and timely data. These practical measures are critical in order to ensure that foreign investment in Australian housing continues to serve our national interest for future decades."
Not everyone shares my enthusiasm towards the inquiry's recommendations, however.
Following the report's release, Labor member for Chifley, Ed Husic, condemned the recommendations as a "new tax grab" on foreign investors, prompted by racially charged media reports and "hysteria". He also hoped the "report dissolves from memory and fast".
And yesterday, China Spectator's Peter Cai argued the recommendations to monitor/enforce foreign investment in established dwellings are based on "nationalism" and "xenophopia", rather than evidence:
Firstly, the rule was only introduced in 2010 under the Rudd Government. The policy was brought in as a knee jerk reaction to media reports and based on little evidence.

At the time of the policy U-turn, the Board was chronically under-staffed and under-resourced…

If you ever wonder why there is not much enforcement or prosecutions going on, that is reason number one…

So, if the government wants the board to do its job properly, it must give it adequate resources, namely forensic accountants and experienced enforcement lawyers…

The government should stop blaming the board and give it a bigger budget and the right people to do the job…

Despite all the hype about foreigners pricing young people out of the housing market, we simply don't have enough evidence to support or debunk the allegation one way or another…

Good policy making starts with good data collection… we simply don't know how big the problem is. It is simply irresponsible to make policy on the run…

It is easy to make foreign investors the scapegoat for the housing problem.
Crikey made similar claims as well.
Rather than playing the xenophopia card, critics of reform need to explain why adding transparency to the foreign investment regime and adequately enforcing the rules governing foreign investment into Australian property is undesirable?
One also wonders whether Cai has even read the inquiry's recommendations? For if he had, he would have discovered that they are aimed precisely at fixing the problems that he himself has identified, namely: inadequate resourcing of FIRB and proper data collection systems and processes.
Nor is Cai correct in his claim that the foreign ownership restrictions were "only introduced in 2010 under the Rudd Government". Rather, they existed well before the Rudd Government dumped them in 2008, only to then reinstate them in 2010. And the fact that FIRB has failed to prosecute a single foreign buyer since 2006, or to lodge a single divestment order since 2007, is bonafide evidence of the system's failure.
Rather than an example of "making policy on the run", as argued by Cai, the inquiry's recommendations are a sensible response to the failings of Australia's foreign investment monitoring/surveillance regime.
That the Abbott Government has chosen to implement the recommendations in full and put an end to foreigners buying-up Australia's pre-existing housing stock, inflating housing and land costs, and shafting first time buyers, is to its credit.
It will also assist in lowering the dollar as it acts as an additional prudential headwind to prevent the RBA rate cut campaign from inflating housing further.
It's a perfect example of good public policy contributing to equity, market transparency, macroeconomic consistently and national welfare.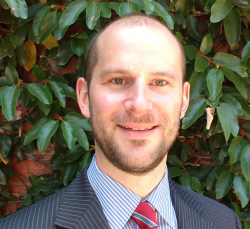 Latest posts by Unconventional Economist
(see all)