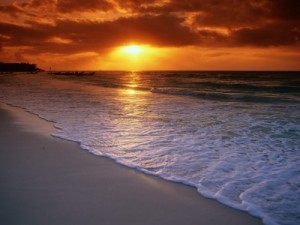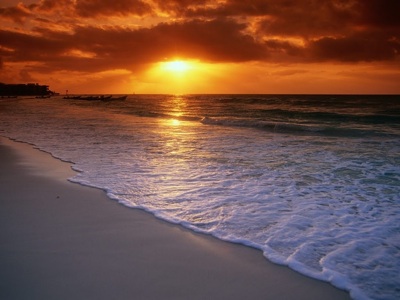 by Chris Becker
Not quite a bath of blood last night on northern hemisphere markets, but close enough as oil collapsed 6% dragging most US and European bourses down around 2% and USD strengthened once more as the King of Safe Havens.
First, in Europe "fears" (love that word) of a contagion following a "Grexit" sent bourses into the red swiftly, the German DAX30 down 3%, the FTSE off 2% and looking like heading for the pre-Xmas and October 2014 support lows: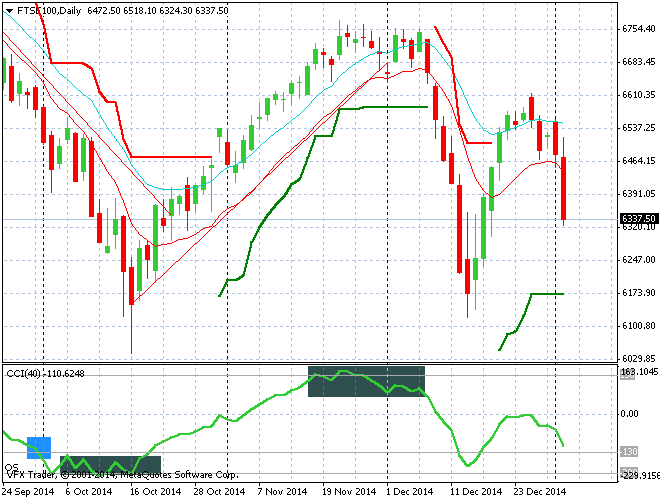 This is all about the buildup to the ECBs meeting on the 22nd January, when its likely some sort of QE will be enacted as Europe slips into deflation and possible outright recession before the northern summer.
US stocks were sold off almost instantly, reacting to the violent Monday morning opening in Asia, with the energy sector dragging everyone down. The NASDAQ was off 1.5% while the S&P500 was down 1.8% just above critical support at 2000 points: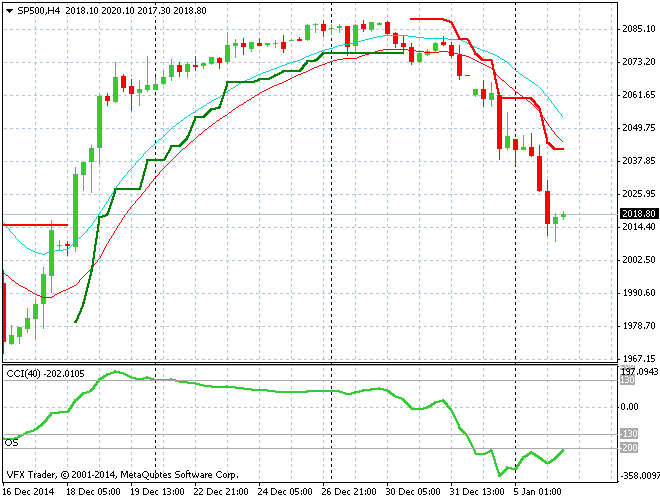 SPI futures followed the carnage, with the ASX200 opening down 1.7% the major hits were to the increasingly concentrated BHP-Billiton, off 4% as iron ore also fell alongside oil.
As I covered earlier, oil was the major catalyst of the night, with both markers falling 5-6% in what looks like capitulation. WTI is heavily oversold on almost all timeframes yet continues to fall – only another 20% and we're down to GFC closing lows: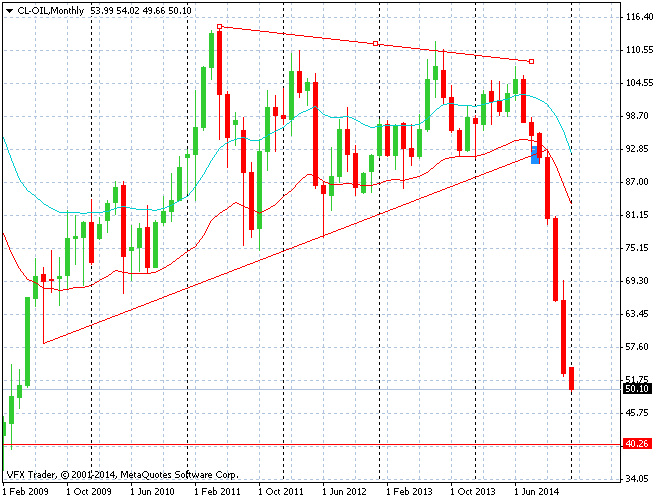 For mind this sparks one of the biggest trading opportunities, especially for long only, of the year with a close eye on the four hourly chart providing any upside break, currently above $54 as the trigger: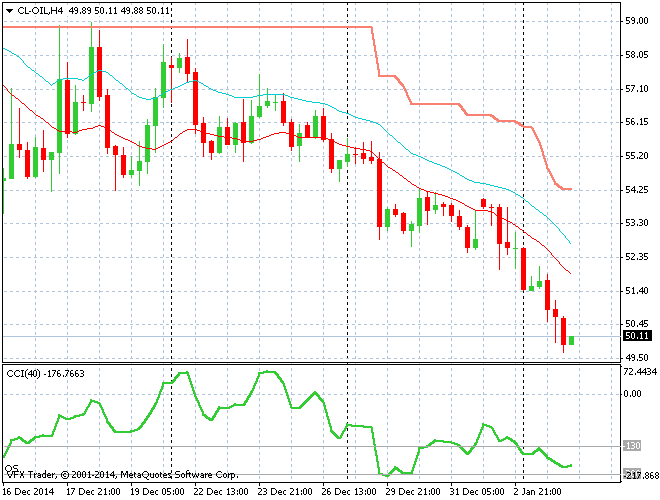 Gold is actually doing quite well with all this volatility and a relatively strong USD. It rose approx. $15USD throughout the day, continuing its NY bounce to be just over $1200USD per ounce but hitting resistance:
For now, gold remains a swing/range trading battlefield with no clear long or short entries. Silver is exhibiting a similar dynamic and closed above $16USD an ounce again in a tight daily range.
In currency land, the Yen is trying to push through the 120 handle, as PM Abe begins his "third arrow" program following the re-election. The daily and 4 hourly chart shows a tight range with strong support at 118.80 and resistance above to clear: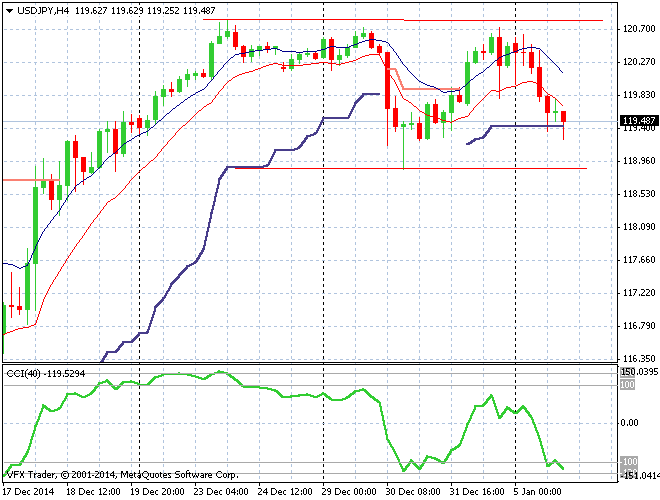 Again, another paradise for swing players. Euro finally found a base at the 1.19 handle in the NY session, and remains under considerable pressure: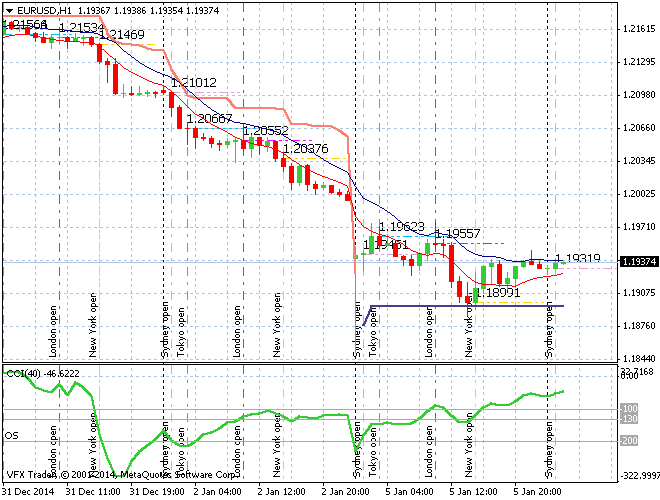 While cable (GBPUSD) also arrested its decline hitting 1.52 and ready for another downleg. The Aussie battler is doing okay, but might be hit for six this morning when the trade and Chinese PMI figures come out, plus a possibly lowering in the Chinese RRR.
Overnight, after slipping to a new five year low, AUDUSD rallied from 8040 through the 81 handle before setting at 8080 at the start of trade this morning: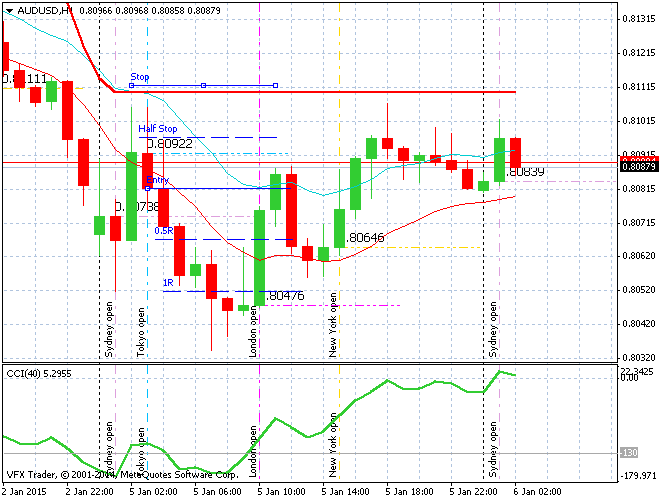 Data today will include the Aussie trade data, then Japanese and Chinese service/composite PMI prints before lunch, not much in Europe tonight until the very closely watched non-manufacturing ISM for the US in the wee hours of the morning. Maybe a bad print is good news again?
Latest posts by Chris Becker
(see all)