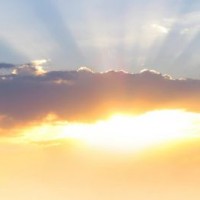 by Chris Becker
A generally green board across risk markets overnight as the Fed FOMC minutes took some air out of the USD sails and oversold conditions in stocks attracted the bottom pickers.
First in Europe a slate of inflation and unemployment figures – all good if you're German (more on this later) – pushed both the DAX and FTSE, although both were unable to close above the previous sessions high. The DAX bounced off its daily trend line, so there's confidence still:
New York took over and after digesting the upbeat ADP jobs numbers and a relatively solid trade balance print, it was the FOMC minutes from the December meeting that pushed stocks up. The S&P500 closed up 1% and above 2000 points with a smooth swing forming on the four hourly charts:

Breaking through 2030 points is required before calling this a one-day reversal however. SPI futures of course rallied alongside are pointing to a solid open on the ASX200 this morning, probably up 25-30 points with commodity stocks likely to lead with oil bouncing.
Indeed the bounce in oil, namely WTI as Brent slipped, is the first positive day since Christmas, but I had to zoom into hourlies before any sign of a swing. A 1% rise is not enough to arrest this trend yet:
Gold fell slightly over the 24 hours, down 0.4% but is still forming a solid base on the intraday charts, and with a potential USD weakening here post-FOMC, a breakout is possible:
Following the German retail sales (which slumped year on year) and unemployment print (which fell month on month), the Euro resumed its decline breaking through the 1.18 handle before a FOMC induced rally put it just above:
Parity beckons to the USD even as deflation spectre looms across the continent. Cable (GBPUSD) followed, breaking through 1.51 before coming back above. Both European currencies remain heavily oversold in the daily charts and there is a potential for a reversal here, but I contend everyone is waiting for the January 22nd ECB meeting before making significant market positions.
Aussie dollar got hit hard and revisited its NY low at 80.30 against the USD and made a new low against NZD, falling below 1.04 for the first time in nearly 20 years! Unfortunately for NZ tourism (except me, see you soon Kiwiland for a real holiday!) parity beckons as the rate differential widens.
The intraday chart for Aussie is looking at the 81 handle for a proper upside breakout on the back of the post FOMC upswing:
Data today is quiet in Asia with the big moves happening in the UK tonight with an BOE rates and QE decision, followed by US weekly jobless claims.
Latest posts by Chris Becker
(see all)