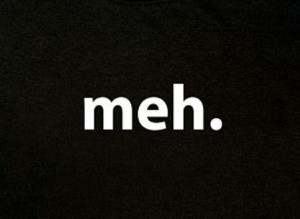 by Chris Becker
Friday night saw the most waited release of the economic calendar – the NFP, or non-farm payroll – US monthly unemployment, which sets the tone and risk meters across markets around the globe.
The actual print was very solid. More than a quarter million new jobs created in December, above forecasts of 240K and a big drop in the headline unemployment rate from 5.8% to 5.6%. Unfortunately its a case of good news for macro is bad news for risk as this translates into less of a chance the Fed will hold rates in 2015.
Unfortunately the trend from Europe, where German industrial production and trade sank, as oil fell dragging down energy stocks and the Spanish bank Santander fell 13%, pushed bourses down nearly 2%, the FTSE off a little over one percent.
The DAX30 bounced off daily resistance overhead with support at 9400 points beckoning:

The S&P500 fell a little under 1% with a very similar technical picture to the DAX/FTSE and other stocks as correlation remains high. The redline in the hourly chart below at approx. 2020 points represents the next support level and note how the index is not yet oversold, indicating further potentials for falls below:
SPI futures obviously followed in lockstep with the ASX200 gap opening down 0.5% to 5440 points. The daily chart shows signficant overhead resistance and weak support at the uptrend line from the pre-Christmas lows. The distribution continues into the new year:
If you prefer a long position, I contend it still has far to go before getting excited, as the 4 hourly chart shows, but anything is possible:

A similar story in cable (GBPUSD) now above the 151 handle, gapping up nicely on the Monday open:
As Yen strengthened possibly helped by the new Abe budget (which actually shrinks government lending). Support at 118 is critical and a break could see a swift move down to 115 or even lower:
Go the Aussie battler which has indeed broken out to the upside on short exhaustion, as I thought. The 85 level is a possible upside target but I'd wait for the Thursday job release before getting too excited. This is looking a little oversold for mind and I'm looking for swing shorts:

Gold is really firming up for a longer term breakout here as the daily chart shows. A close above the December highs at $1240USD an ounce could see a sharp move up with rising support helping here:

But definitely not oil! WTI Crude is looking like heading for its NY lows at $46USD per barrel. A break of that low and all bets are off until $30!
Data today begins with November housing finance and ANZ job ads and not much else until we ramp up again tomorrow.
Latest posts by Chris Becker
(see all)