From Crikey:
Barring a last-minute turnaround, it looks likely that Campbell Newman will lose his inner-city Brisbane seat of Ashgrove. However, as our very own William Bowe has predicted, his party looks set to win the election. And theoretically, that means he could remain premier of Queensland.

A column in The Conversation by constitutional lawyer and Sydney University professor of constitutional law Anne Twomey has quickly made a splash after suggesting there was no legal reason Newman could not continue as premier. The argument goes like this: calling an election doesn't mean the position of premier is vacant. Leaders continue to lead through an election and sometimes after, if the result is uncertain. And only a change in government necessitates a new premier. If the LNP wants to keep Newman, there's no reason it couldn't, even if he were no longer in Parliament. South Australia and Victoria have provisions indicating an office bearer cannot hold office for more than three months without a seat in Parliament, but Queensland has no such provisions, despite attempts by former premier Peter Beattie to bring them in in 2005. So if Newman can keep his party room on side, he could theoretically continue to be premier for the whole of the next term, despite losing his seat.

Twomey has support for her interpretation. Speaking on ABC Brisbane local radio yesterday,former lecturer in constitutional law at the Queensland University of Technology John Pyke said that was his understanding as well. Laureate Professor Cheryl Saunders, of the Melbourne Law chool, also agrees. "Anne Twomey's views are right," she told Crikey, although noting it would be odd for a person who had lost his or her seat to hang on to office in the absence of some explicit constitutional authority for this.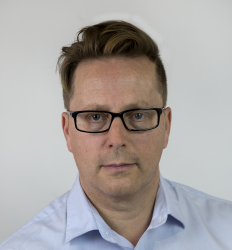 Latest posts by Houses and Holes
(see all)