See the latest Australian dollar analysis here:
Interest rates don't affect the currency. The RBA has no control over the currency. Nobody can forecast currency movements.
On the excuses ran for years and years of macro mismanagement and hollowing out of the local economy. Well, guess what, they were all bullshit and today we have the proof.
As markets embrace imminent RBA rate cuts, supported by a commitment to macroprudential tightening, the Australian dollar is in free fall, down 2% last night to the low $77s.
This is despite European QE, despite Fed "patience" on tightening, despite wholesale rate cuts worldwide.
Here's the chart: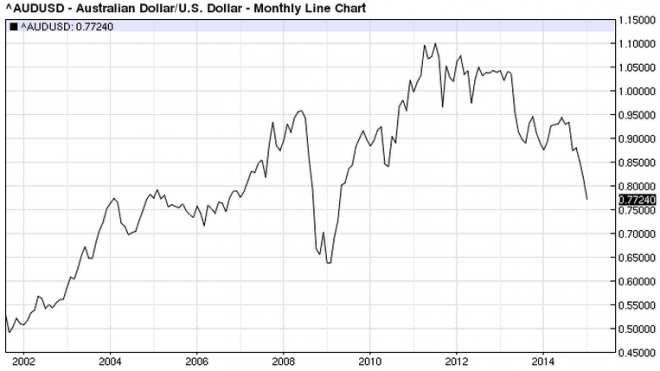 The next technical support level versus the US dollar is 65 cents…
On the crosses, it's good news as well. The rise against other developed economy nation currencies has stalled: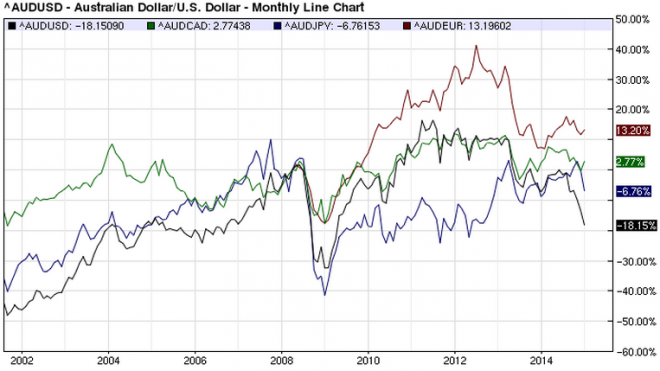 Even better, the rise against developed market economies has broken down and appears in trouble: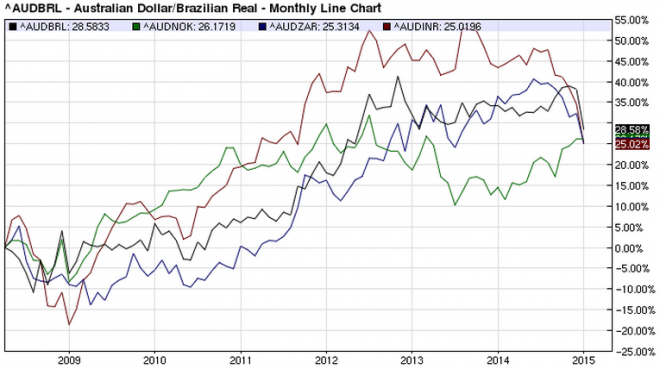 There was always going to be a point at which the upside of holding Australian assets was outweighed by the downside risk of a falling currency. We appear to have reached it, so long as the RBA now cuts.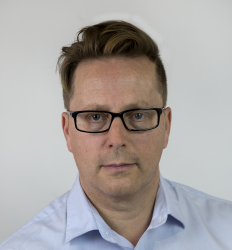 Latest posts by Houses and Holes
(see all)