From Essential via Crikey:
Approval of Tony Abbott's performance has plunged to its lowest level as Prime Minister and Opposition Leader Bill Shorten has again opened up a lead as preferred Prime Minister, today's Essential Report reveals, as the government ends the year in chaos and recrimination.

The Prime Minister's approval with voters has slumped seven points from November to 32%, below his previous lowest level of 34%, and equal to his worst performance as opposition leader. Disapproval is up five points to 55%, for a net disapproval rating of 23 points. This includes 15% of Coalition voters, similar to the 16% of Coalition voters who disapproved of Abbott's performance mid-year in the aftermath of the budget. Abbott's net disapproval among women voters is a remarkable 34 points.

It caps off a dismal year for the Prime Minister that has seen him lurch deep into negative territory, with a brief international affairs-led recovery choked off by bungling embarrassment at his own G20 meeting and the government's inability to convince voters or crossbench senators to support its agenda.
My own view is that Abbott is simply not Prime Minister material. Ever since that disastrous G20 appearance at the table with world leaders, Mr Abbott's appearances have reminded me of a monkey in space, trained to perform basic tasks but lacking in the faculties necessary to go beyond rote learning. He is just as likely to scratch himself inappropriately as he is to give away a billion dollars.
Even The Australian can see it:
FIVE months ago, The Australian warned Tony Abbott that he was still behaving as if he was leader of the opposition, locked into the daily tactic rather than a long term strategy with a team characterised by zealous centralised control.

As the Prime Minister ends his first year with discouraging polls and dissent among his MPs, our original article is well worth re-reading. We have reprinted it below.

From The Australian, July 12

IN HIS first 10 months, Tony Abbott has yet to hit his stride. Although his government has avoided scandals — assistant treasurer Arthur Sinodinos stepped aside while the Independent Commission Against Corruption looks into his prior business interests — it has failed to set the political agenda, inspire voters and make headway on reforms that would preserve our lifestyle.

The Prime Minister is behaving and framing his language as if he were opposition leader. His priorities are still narrowly devoted to stopping the boats, ending waste and getting rid of the noxious taxes that were Labor's negatives. Like Mr Rudd, he is locked into the daily tactic rather than the medium and long-term strategy that a nation's chief executive must focus on. The Abbott team is characterised by zealous centralised control, with the hunting down of leaders to maintain discipline.
Like I said. A basic primate on a leash, not a PM.
Crikey's goes on:
Bill Shorten's approval ratings have drifted slightly lower this month, but at 35% (down two)/39% (up one), they're about where they've been since mid-year — and his disapproval rating also includes 15% of Labor voters, but that's around about average for Shorten. The Opposition Leader's ratings since being elected after the 2013 election have been far more consistent than the Prime Minister's.
The kingslayer is no better. His only qualification is the Machiavellian slaughter of erstwhile leaders. If he's Prime Minister material then I'm Elvis Presley.
Give us a bloody leader, Libs, someone that can think through a problem on its merits and act accordingly.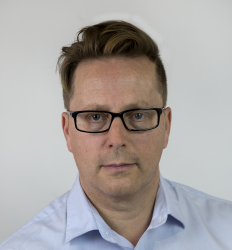 Latest posts by Houses and Holes
(see all)