The Abbott Government's "open for business" mantra is falling on deaf ears amongst Australian businesses.
Last month, The AFR revealed that the Coalition's rating had taken a dive amongst company directors, with nearly half of the 500 company directors surveyed assessing the Coalition's performance in its first year in office as "poor" or "very poor":
Overall director sentiment fell back to the same level recorded in early 2013 when the Labor government was still in power.

More directors than not now believe that the government does not understand business – almost half of all directors surveyed said the Coalition's performance has had a negative impact on their business decision-making and about 75 per cent believe it has had a negative impact on consumer confidence.
Today, The AFR is has reported another stinging rebuke of the Abbott Government by the business community, which has grown tired of the Coalition's dysfunction and complete lack of strategy:
Already, the pre-election commitment to running a "no surprises" government just seems like a bad boardroom joke…

Yet what is depressing business… is how the government has turned an overwhelming election win into such a messy set of problems with no clear or comprehensive strategy to deal with the results.

"We had a round table recently," says one executive. "And every CEO present said how disappointed they were with Abbott"…

Abbott's approach to the prime ministership remains a puzzle to most.

…business sentiment against Joe Hockey has hardened again after a few pre-budget months of deciding he might be better than expected. Worse, Hockey is commonly dismissed as personally arrogant with no justification…

Now the simmering and increasingly public tensions between senior ministers and between them and the Prime Minister's office only reminds everyone of the shocking dysfunction at the heart of the Rudd and Gillard governments.
No doubt Christmas cannot come fast enough for the Abbott Government, whose first 15 months in office has been undoubtedly poor. Its vision is absent. Its policies are incoherent. Its communications are confused and overly simplistic. And it has failed to present Australia with the much needed comprehensive description of the challenge it faces in a post-mining boom environment.
The Coalition desperately needs to turn things around in 2015, or risk losing everyone's (business', media's, and the electorate's) trust, and possibly becoming Australia's first one term federal government since the Second World War.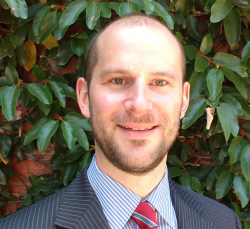 Latest posts by Unconventional Economist
(see all)