Interest.co.nz's Bernard Hickey wrote an interesting post over the weekend analysing land banking in and around Auckland, which has been "turbo charged" by the city's urban growth boundary (UGB), called the "Metropolitan Urban Limit" or MUL:
Expectations are a powerful thing.

They're the reason as many as 45,000 sections in Auckland are just sitting there ready to go, with all the connections to water, power and roads – but no houses.

The expectations of a repeat of the doubling or tripling of land prices in and around Auckland over the last 15 years will do that to expectations…

It means it makes a lot more sense for land bankers to simply hold the land in the expectation of tax-free capital gains and not bother with the messy business of actually building and selling new houses…

The Metropolitan Urban Limit in Auckland acted as the biggest artificial constraint on land supply, helping to first turbo-charge and then gold plate those capital gains…

The only way to change that expectation is to force land prices down by doing whatever it takes to unleash a landslide of development.
Hickey has made some interesting remarks about how planning policy has conspired to incentivise land banking in Auckland. These incentives were also covered in my December 2011 report, Why developers land bank, in particular:
The size of land banks held by developers is likely to be proportional to the perceived risks and uncertainty of gaining land supply and/or planning permission. Under more restrictive land-use regimes, where there are significant delays and uncertainty in gaining planning permission, developers will typically need to hold larger land banks than in regimes where development is less restricted by regulation and the conversion from rural to urban uses is allowed to take place with minimum interference and fuss. This is because restrictive land-use regimes typically increase the length of time and costs involved in moving from the search and acquire stage of the development process to the construction stage.

Where land-use regulations restrict the amount of developable land available – such as through urban growth boundaries, restrictive zoning, or inadequate infrastructure provision – they also encourage developers to land bank not only to ensure their own continuity of supply (production), but also to make it harder for rival developers to find suitable land. In the process, rival developers can be driven out of business, reducing the overall level of competition in the development market. This is a particular problem for smaller firms lacking the capital necessary to buy-up land ahead of time…

Land banking – an especially baneful form of rent seeking at the current time – is more prevalent in situations where land supply is constrained and planning approval processes are slow and uncertain. Land banking is also only profitable where the value of land is rising faster than the cost of capital. And in the absence of physical barriers to land supply, land price increases above the level of inflation are driven primarily by policies and regulations that artificially restrict the supply of land.

It stands to reason, then, that the removal of regulatory constraints on the supply of land, along with more permissive planning policies and infrastructure provision, would increase competition amongst both developers and land owners, thereby driving down the cost of land/housing. The existence of high levels of competition would, in turn, make land banking particularly risky, as another nearby owner would always have the opportunity to move to the market ahead of the land banking firm.
Thankfully, the New Zealand National Government recognises that the Auckland MUL has exacerbated land banking and is taking actions to dilute its effects. Here's Bernard Hickey with more:
[Housing minister, Nick Smith] talked in particularly direct terms about changing the expectations of land bankers this week.

"If they see land prices continue to appreciate at 15-25% per year, then they will have the incentive to sit on their land and not to develop it, and that's why a critical part of the Accord is making plain that the Metropolitan Urban Limit is dead," Smith said.

"The Government and the Council are determined to release sufficient land supply and we're not going to allow land price inflation of the sort we've seen over the last decade," he said.

"I want the land owning development community to realise that the Government is serious with Council about freeing up land supply, and they cannot bank on ongoing high land price appreciation that has encouraged land banking over the last decade."
Another supplementary policy to reduce the incidence of land banking, and turbo charge development, would be to implement a broad-based land values tax, which would financially penalise land banking and vagrancy and encouraging the more productive use of sites.
An added benefit of a broad-based land values tax is that it would help make infrastructure investments self-funding for the Auckland Council, since any land value uplift brought about by increased infrastructure investment (e.g. new roads, trains, etc) would be partly captured via increased tax receipts. In turn, the Council would be more likely to facilitate development, rather than act to restrict it in a bid to save on infrastructure costs.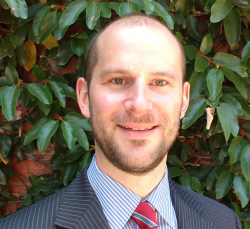 Latest posts by Unconventional Economist
(see all)