Some sense today from Adam Creighton and David Uren:
AUSTRALIANS are enduring a deep-seated pessimism from a loss of confidence in social and economic institutions at the same time as growing fears of joblessness undermine the government's economic sales pitch.

As the government embarks on a campaign to boost confidence ahead of Christmas, both economic and social commentators are highlighting the continuing anxiety about the outlook that is holding consumers back.

…Although there has been no blowout in unemployment, the steady job reductions as ­companies cut costs have fuelled job insecurity, which has reached levels normally associated with ­recessions.

The waning of the resources boom in Queensland and Western Australia is starting to cause the sort of anxieties witnessed in the manufacturing states of South Australia and Victoria, where the closure of Holden, Ford and Toyota have become symbolic of the decline of traditional industries. Across the nation, voters are waking up to the realities of a ­slowing, patchy and unpredictable economy.

…Joe Hockey said yesterday that he wanted Australians to have confidence in the future because household consumption was one of the most important drivers of economic growth. "We want Australians to go out there and spend for Christmas. Don't let Santa down, go out there and spend for Christmas," the Treasurer said.

…"No matter what the politicians say, the evidence people see in their day-to-day lives contradicts it," said David Chalke, a long-term follower of social trends and consultant at Quantum Market ­Research.
Exactly. As the Government turns to cheerleading retail, Joe Hockey looks more and more like Wayne Swan by the day. This "positive rhetoric" will, if anything, cause a disappointing Christmas to get worse. I spent three years bashing the former Treasurer for this foolish rhetoric and can only repeat the rationale now.
If your world is coloured black and someone keeps telling you that it's white, you won't change your mind about it, you'll dismiss the idiot that can't see straight. If they keep doing it you'll get angry.
That's where the polity is right now, angry, and desperate to hear the truth from their leaders that their eyes see clearly all around: that mining boom is over, that the housing boom is over, and that the period ahead is about pulling together in mutual sacrifice and taking on the world through hard yakka.
It can be a positive message of national renewal and the first polly to figure that out will rule for a decade.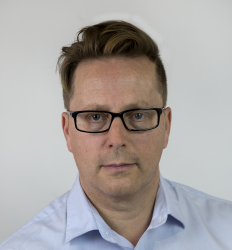 Latest posts by Houses and Holes
(see all)