From the AFR:
The Abbott government's rating has taken a dive among company directors who have assessed the Coalition's performance in its first year in office as "poor" or "very poor".

An Australian Institute of Company Directors survey, released on Wednesday, said that confidence in the Coalition had slumped to its lowest level since its election in September 2013.

Almost half of the 500 directors surveyed rate the Abbott government's performance in its first year in office as "poor" or "very poor".

The survey, known as the Director Sentiment Index, was conducted by market research company Ipsos Australia from September 29 to October 12.

Overall director sentiment fell back to the same level recorded in early 2013 when the Labor government was still in power.

More directors than not now believe that the government does not understand business – almost half of all directors surveyed said the Coalition's performance has had a negative impact on their business decision-making and about 75 per cent believe it has had a negative impact on consumer confidence.
The Abbott Government's first year has been poor. Its vision is absent. Its policies overly supportive of the big end of town. Its communications are confused and overly simplistic. And it has failed to present Australia with the much needed comprehensive description of the challenge it faces in a post-boom environment.
This has meant that even its more constructive policies, such as Budget repair, have alienated everyone, caused unnecessary economic damage and back-fired on the Government's own agenda.
So far we've bumbled through on the tail end of the boom but things are going to get much harder next year and if the mistakes are repeated then they will do lasting harm.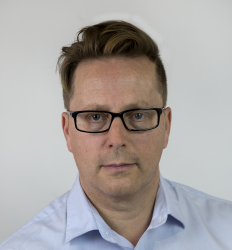 Latest posts by Houses and Holes
(see all)