As part of the Australia-China Free Trade Agreement (FTA), concluded on Monday, the foreign investment limits on Australian commercial real estate will be increased from $54 million currently to $1.078 billion, effectively giving Chinese developers unfettered access to Australian land.
While many argue that increased participation by Chinese property developers will boost Australian housing supply, thereby improving rental availability and housing affordability, some local developers have accused Chinese developers of land banking – paying over the odds for lots and sitting on the land, with the explicit purpose of getting their money out of China. The Pascometer explains:
A conversation with a Melbourne real estate developer earlier this year turned unexpectedly to his dislike of Chinese investors…

The local developer complained that Chinese investors were paying well above market prices for sites and then sitting on them in no apparent rush to develop. It's a complaint that has subsequently been confirmed in other industry conversations and put on the record by Lang Walker, CBUS and the head of the ANZ bank's head of commercial property.

Billionaire developer Walker said the logic behind the prices paid by Asian developers was questionable. "It is a little scary but at the end of the day I think it is just them getting money out of Asia as opposed to the fundamentals," he said.
An article by Florence Chong, published last week in Business Spectator, confirms these claims:
The foreign developers are routinely paying at least 25 per cent more than Australian developers are prepared to pay for sites in sought-after areas across Sydney and Melbourne.

As a result, local developers are effectively being priced out of the market.

"I am finding it difficult to get good sites," says a Sydney developer, who requests anonymity…

In Melbourne, the situation is similar. "With the influx of Asian developers, the market for development sites here is very hot — prices have risen 25-40 per cent in the last two years," says Ashley Williams, managing director of Evolve Development.

…those entering the market at the current point in the price cycle will have to build the higher land cost into the price of the end product.
The above anecdotes certainly do place a question mark over whether foreign investment improves housing supply and affordability. If the end result is that land prices are being inflated, raising the end cost of apartments, then how is this beneficial for prospective home buyers and renters?
In any event, concerns about Chinese land banking would best be addressed by implementing a broad-based land tax in order to punish vagrancy, bring developments to market quicker, and to capture some of the rents from selling-off Australian land to foreigners.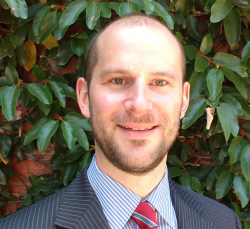 Latest posts by Leith van Onselen
(see all)