Statistics New Zealand has today released its permanent & long-term migration figures, which revealed that New Zealand net migration is at record highs, with net migration from Australia to New Zealand also at the highest level in 21 years: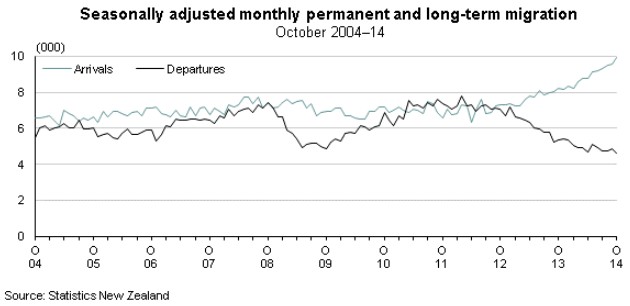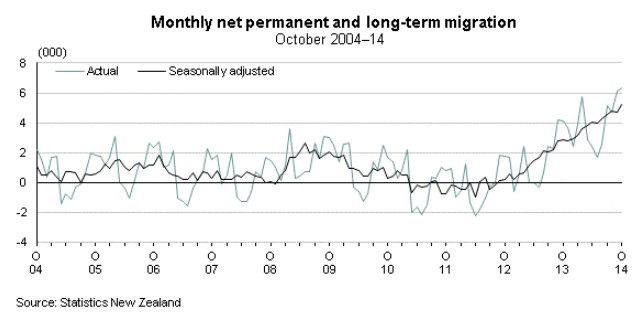 Seasonally adjusted permanent and long-term (PLT) migration figures showed a net gain (more arrivals than departures) of 5,200 migrants in October 2014. This surpasses the previous high, recorded in August 2014 (4,800). Before 2014, the last peak was in February 2003 (4,700).

Net migration has increased in most months over the past year. The difference between the net gains recorded in October 2013 (2,900) and October 2014 was mainly due to more arrivals of non-New Zealand citizens (up 1,500).
The raw figures showed a net gain in migrants from Australia of 17 people in October – the first positive migrant flow from Australia since December 1993. In the year to October 2014, New Zealand lost only 5,311 people to Australia – the lowest net migration between the two countries since October 1994 (see next chart).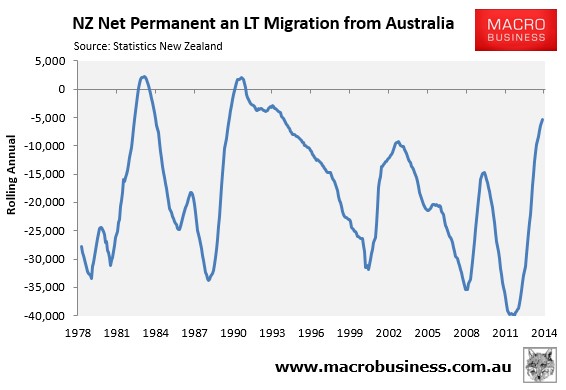 As noted last time, New Zealanders should be particularly sensitive to employment prospects in Australia, and swings in migration levels between the two nations should be indicative of the underlying strength of the Australian labour market compared with the New Zealand market.
When job prospects are relatively strong in Australia, we should logically expect migration into Australia from New Zealand to increase substantially. By contrast, when Australian employment conditions weaken, we should logically expect New Zealand migration to slow.
Indeed, plotting annual Kiwi net migration against the trend Australian unemployment rate does show a strong correlation (see next chart).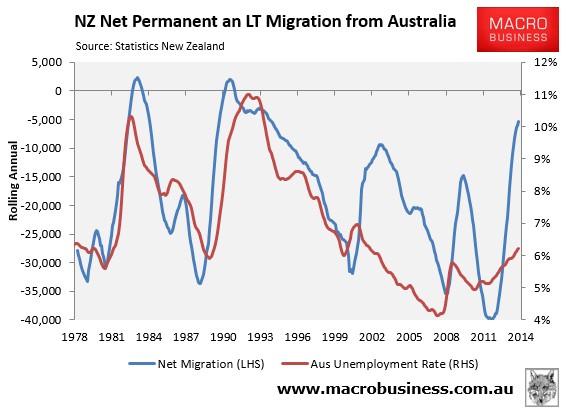 Moreover, with Australian unemployment rising, and New Zealand's falling (see next chart), we should expect these migration trends to continue, with Kiwis continuing to flood home and some native Aussies choosing to move across the pond to the relative economic sunshine of New Zealand.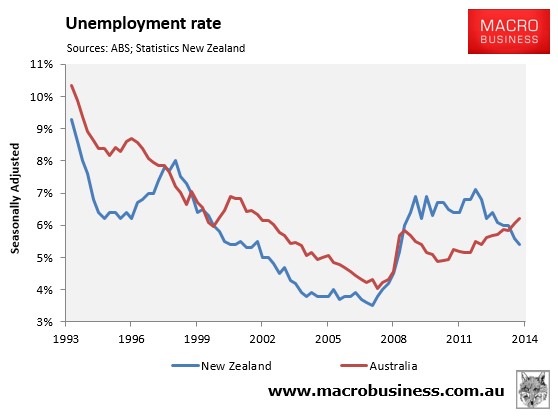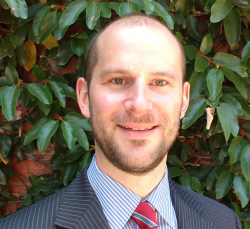 Latest posts by Unconventional Economist
(see all)