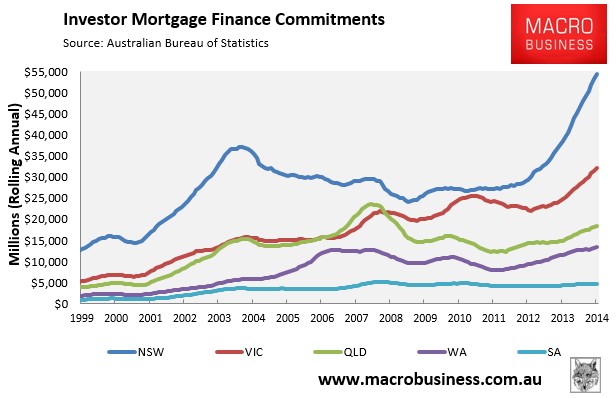 Marvel at it, peeps. In the post-GFC world, this is an increasingly rare sight. An unquestionable and out-of-control investment mania tearing the roof off. Now, if you're playing it, add a few more facts:
the RBA and APRA are going to launch macroprudential tightening, probably by year end, probably targeting investors;
the offshore bid isn't going to stop but it is facing a squeeze with Chinese and local authorities moving and the falling dollar hammering returns;
the last time Sydney went nuts like this and authorities sat on it, prices in the outer mortgage belt crashed and the under water mortgagees stalled the move up ladder (of entry level buyers riding the boom then moving up to more expensive properties closer in);
but in 2003, that bust was supported by a mining boom that took off simultaneously and supported income growth and employment;
this time, income growth across the nation has stalled as the terms of trade crash and mining jobs are about to crash as well as projects are completed.
It's really that simple. Interest rates are going to fall when the boom goes bust and the dollar will come down much further but that's not going to be enough support.
Hit the bid, peeps.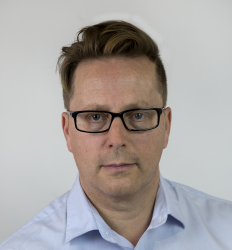 Latest posts by Houses and Holes
(see all)