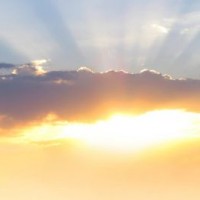 by Chris Becker
Maybe I should insert a gloomy cloud picture above, because for markets waking up in Asia this morning, its all dour news overnight. The double whammy of a slowdown in the engineroom of Europe, with German industrial production slumping in August plus an across the board downgrade in global growth by the IMF.
What would you think would happen?
Stocks in Europe fell with the German DAX off nearly 1.5% and near its August and March lows, forming the right shoulder of an ominous bearish top pattern: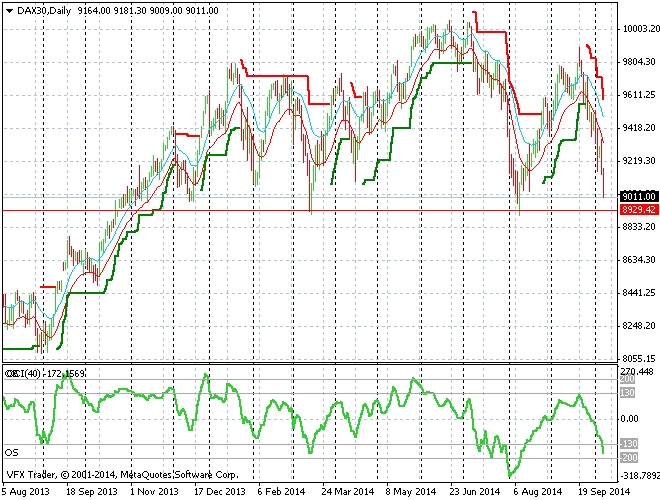 Other regional European bourses were also slammed between 1 and 2% and the FTSE also off 1% as the US markets all lost around 1.5%, the S&P 500 down to 1,935 points with the futures almost reaching last weeks low: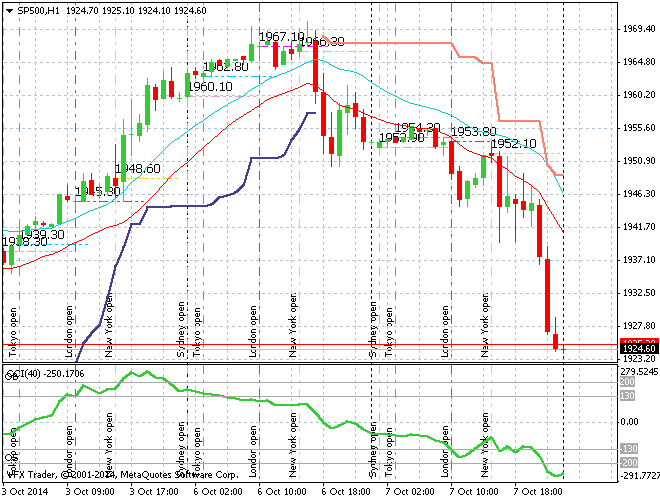 A break below that level would turn this dip into a full correction, in my opinion.
In currencies we saw a move away from USD strength with the USDJPY falling to below the 108 handle in what could be a new big move: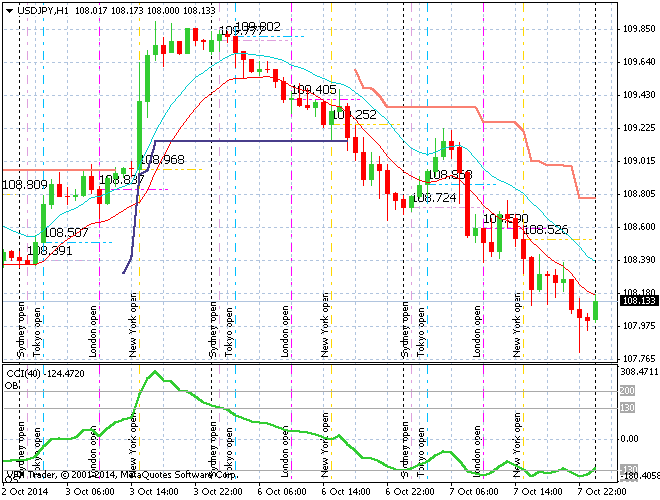 This was translated across the complex with the euro rallying up to 1.268, and Sterling, Aussie, Kiwi all relatively stable and holding onto gains.
Gold saw some bids, but only finished up a couple dollars an ounce higher, possibly building a base here just above $1205USD an ounce on the short term charts: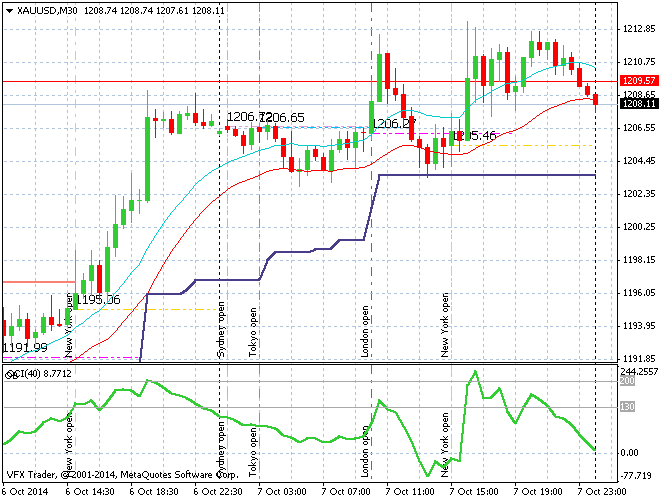 A flight to safety in bonds too, with the 10 year T-Note and 30 year T-Bonds almost making new weekly low yields, at 2.35% and 3.05% respectively. Yep – just over 3% for 30 years…
In the commodities complex, it was stability on the LME with copper unchanged, but the oils collapsed under the weight of global growth downgrades with NYMEX crude futures down below $89 a barrel: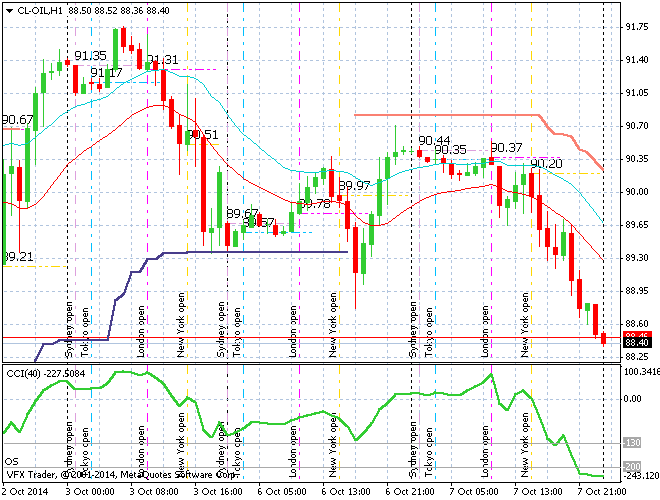 Good news at the pump for drivers as the Aussie dollar stabilises, but of course its not as simple as that. Because come the open today on the ASX200, the market will get hammered by selling in bank stocks and commodities, even though iron ore is putting on some small gains, it cannot outweigh these moves. The SPI futures are down after yesterdays very fun moves and point to at least a 0.5% to 1% loss on the open: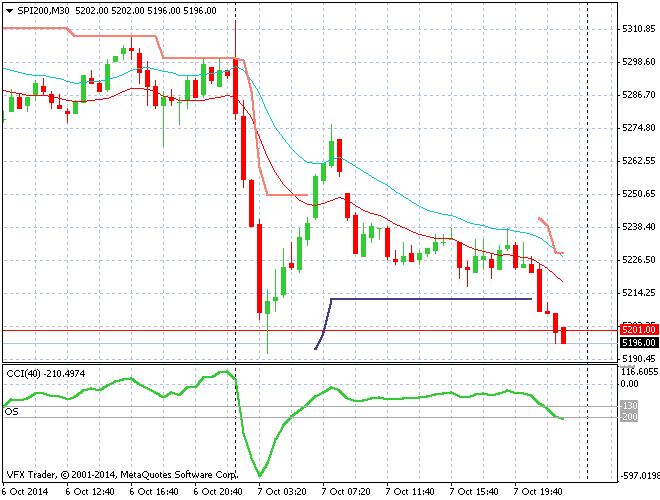 Data today is China centric with the HSBC composite and service PMIs just before lunch.
Latest posts by Chris Becker
(see all)