From Citi, describing some PBOC activity while I was on my break:
Powerful & comprehensive mortgage loosening – Strong Positive Signal
The long-awaited mortgage loosening rolled out by the PBoC is more powerful than expected, given i) it effectively reduces the 30% down payment and a huge 229bps mortgage rate (from 20% premium to PBoC rate to 15% disc.) for the second-home buyers that fully repaid o/s mortgages; ii) Resumption for third or multiple-home mortgages where no o/s mortgages exist (fully banned previously); iii) Supportive stance on developers' financing (i.e. issue interbank note, REITs pilot trial). We believe jeopardizing real estimate investment (REI)/land sales were the main reasons behind the gov't's aggressive move. Without the policy aid, we believe REI growth (13% in 8M14) can slide further to only 10% this year and drag GDP growth to below 7% even as other constituents like export stay intact. Developers' low land bidding interest also exerts pressure on gov't fiscal income. The gov't can continue to roll out more measures (e.g. deed tax reduction) if these factors weaken further.

Effects: Boosting 4Q Sales; Improving the industry's matrix (affordability, inventory level): Catalyzed by PBoC's strong easing, we believe the i) Physical market's sentiment & transactions shall strongly improve in 4Q and realize our fullyear ests (national sales -10%yoy while key developers can up 8-10%yoy); ii) Lower overall mortgage rate, even its at banks' discretion. First-home mortgage rates canedge down to a 10-15% discount to PBoC rate (vs par to 5% premium now) while second home could also lower to par to 10% premium (now at c.20% premium); iii) Soothing the affordability – which in tier 1 cities can drop from 92% to 82% just on lower mortgage rates (from par to 15% disc.) and further improve to 53% by FY15 if under Citi's assumptions (ASP -25% in FY14/FY15E from end-FY13); iv) Paced up inventory clearance (now 17 months nationwide) for better supply/demand.
Key developers – October sales to strongly rebound from flattish Sep: We believe national sales in Sep will be lackluster (estimated down 16%yoy) vs a high base last year, though the 27 key developers we track should outperform (est. flat yoy) with prime city focus names like Sunac, Sino Ocean, Kaisa, etc. continuing to outperform. We expect a strong MoM sales rebound in Oct for key developers (est. +10-15%MoM) under the policy easing and realistic ASP cuts, which can bring 7-8% yoy growth in Oct sales. As 67% of Citi's estimates have been achieved by 9M14E, we believe our estimated average 8-10% full-year growth ests are still on track.
Hmmm, the first home buyer mortgage discounts are big but let's not forget that previous FHB policies have done nothing. The rest of it appears more likely to increase real estate churn than to lift prices, which will at least help clear inventory more quickly.  As a package, it could potentially translate into greater development if prices at least stabilise.
The question is, will banks discount their mortgages if climbing risks suggest that they shouldn't? I'll leave this one in the "targeted stimulus" category for now but I agree with Citi that it is potentially more significant than previous efforts.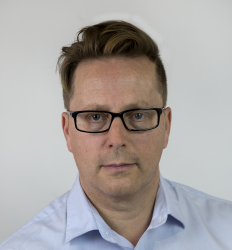 Latest posts by Houses and Holes
(see all)