The news out of China this morning was more deceleration and but that's not affected most miners today with only FMG down at this stage. Here is the up-to-date relative performance chart for juniors: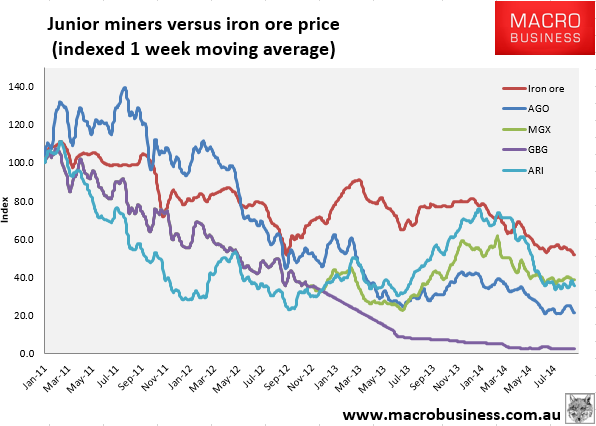 And the majors: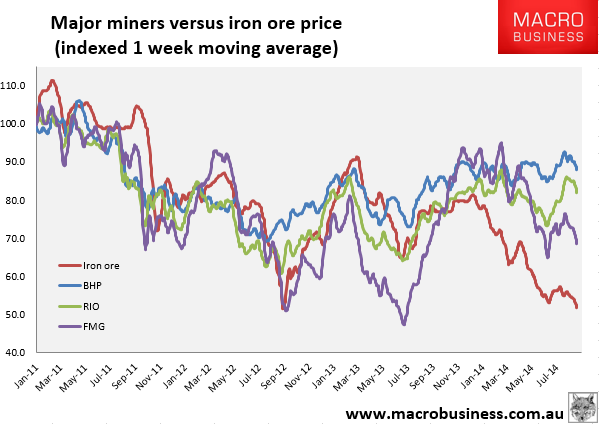 Despite equity resilience, the idiocy spread appears to have bottomed. Remember that it's an indexed 7-day moving average so it is still catching up to last week's falls: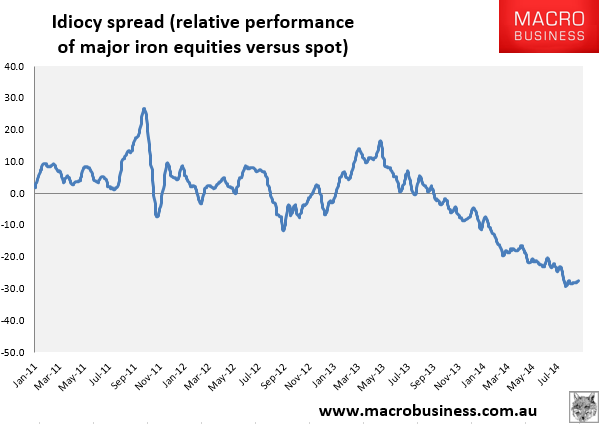 As mentioned, FMG is most sane today, down nearly 2% and following Dalian and rebar futures in China which are also off 4 and 10 points respectively.