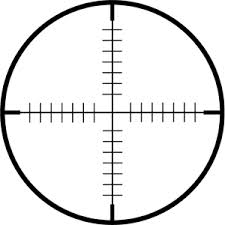 Cross-posted from Investing in Chinese Stocks.
The word epic is overused these days, but it may apply in the case of China's local government land sale abuses. With the audit underway, information is starting to leak out as developers and government officials start talking. The scale of the problem is still unknown, but there's reason to be concerned by the numerous ways local governments have rigged land sales and inflated prices. It is not an exaggeration to say that if the examples listed in a new Ifeng article are not isolated cases, then even the most bearish forecast for the Chinese economy is far too optimistic.
During the housing bubble, Chinese media often reported on a local "land king," a developer who paid an extraordinarily high price at a government land auction. Now we know why they were willing to pay sometimes seemingly absurd prices: the government was kicking back up to 80% of the total amount paid. Governments had already chosen the developer and fixed the price for the land, including signed contracts, with the auction a mere show for the public. If the auction price went above the contract price, the government would return the developer's money, plus interest.
Besides fixing a land sale before the auction, governments also reimbursed developers for development costs such as roads, sewers, and improvements. Land prices rose very quickly because once developer costs were included in the land sale price, developers starting running up costs, for example turning a ¥100 million project into ¥500 million. Then if the land auction went for ¥1 billion, the developer would only have to pay ¥500 million for the land, with the other half reimbursed. This helps explain why land sales totaled ¥130 billion in 2001, but last year, land sales totaled more than ¥4 trillion, an increase of 30 times. The total sales over this decade plus comes to nearly ¥20 trillion.
Governments also forced their state-owned enterprises to join in land auctions once the market cooled, in a process that was in essence moving money from one pocket into the other. As was previously reported, this also worked in reverse as governments sometimes used proceeds from land sales to prop up their SOEs. Other times they told developers to stay away and transferred land to SOEs at cost.
Aside from the corruption involved, the worst aspect of this is the distorted market signals sent by high land prices. This adds a new layer the bear case because prices were not only elevated to unsustainable levels by the credit bubble, but went beyond into truly artificial territory. There's also the land finance aspect: governments have trillions of yuan in loans from banks backed by land sale revenue, but did governments report the gross or net revenue to banks? This issue alone could severely impair bank's ability to lend if governments have been overstating their land sale revenue to banks.
What is most worrisome is that the audit prior to the current strict audit found 95% of the provinces surveyed had evidence of corruption in land sales. A single case is evidence, so we can't guess the scale of the problem, but there is no good news coming. The "good" news will be the problem is indeed isolated and costs limited. The bad news will be the real estate crisis you thought existed is really far worse than imagined.
This is the heart of the problem confronting the reforms of Xi and Li. On the one hand, they must constrain local governments' ability to interfere in the market, including falling back on the "easy" growth model of infrastructure development. On the other hand, there's going to be a serious debt crisis if the property market slows and cities can't borrow. Solution: cut financing costs, From Reuters:
In a speech in parliament about China's fiscal system, Lou said China will control the amount of money borrowed by its regional governments by ensuring that all their debt is accounted for in their budgets.

Regional governments, responsible for the bulk of China's public spending but getting less than their share of total fiscal income compared to the central government, have relied on borrowing heavily in recent years to stay viable.

To ease the financing pressure, Lou said governments that are stuck with expensive debt can replace them with cheaper municipal bonds – subject to approvals – to lower their interest payments. No further details were given.
It is not a coincidence that the comments on muni bonds come as the government launches the strict land sale and land finance audit. Allowing local governments to lower their debt financing costs is a very pragmatic reform that deals with the crisis threat, but doesn't let local governments off the hook.
This reform plan also kills many birds with one stone. The local governments can swap their debt, but will still be restrained by large debt levels. It creates a new market for savings to compete with shadow banks. It helps develop internal financial markets and importantly, deeper bond markets that will be necessary for a freely convertible yuan.
Power is being taken away from local governments and transferred to the financial markets. This was the reform template of Zhu Rongji in the early 2000s, but his plans were thwarted when insiders took power in 2005. One of his goals then was to open the A-share market to foreigners. That will finally happen less than two months from now. The SOE reforms underway are also a blow to local governments ability to dominate the market. This isn't news.
Back in November 2013, Li Keqiang was telling governments to get out of the economy:
China Premier Li Keqiang said local governments should stop directly investing in or setting up companies "in principle," according to comments released a day before leaders gather to discuss economic policy.

Allowing local authorities to invest in companies or to intervene in their operations can 'easily'' lead to monopolies and market barriers, Li was cited as saying at a Nov. 1 meeting, according to a statement posted on the central government's website today.
Or Li reminding them this year:
At one meeting, on May 30, Li reportedly pounded the table as he blasted local officials for inertia in carrying out central government directives.

He accused departments of micromanaging the economy and wasting time and resources examining and approving projects and deals that were entirely commercial matters unrelated to national security or strategic industries.
Everything from the audits, anti-corruption campaign and anti-monopoly campaign to tight credit, financial market and SOE reforms, are all aimed at the same goal of a market economy. With the opening of the oil market, launching of the international gold market, growth of the muni bond market and opening of the stock market, the China of 2020 is slowly coming into focus. The short-term outlook is deteriorating but long-term the outlook is steadily improving.