Following on from Houses & Holes' quick post yesterday, ABC's The Business last night aired a segment (above) featuring Liberal MP, Kelly O'Dwyer, slamming the inept failure of FIRB to police or prosecute foreign investors that flaunt Australia's property investment rules, specifically:
Rules precluding non-residents from purchasing pre-existing dwellings; and
The requirement that a foreign temporary resident sells their home within three months of departing Australia.
O'Dwyer is particularly scathing of the fact that FIRB has failed to prosecute anyone in eight years, despite widespread anecdotal evidence of foreign purchases of pre-existing dwellings:
"I think there has been a failure of leadership at FIRB… I think FIRB has been asleep at the wheel. I think they need to be far more proactive in enforcing the law. I think because they haven't been proactive in enforcing the law, that's the reason why people have got less confidence in our foreign investment regime right now".
Importantly, O'Dwyer also flagged stiff new penalties – not just for property investors that flout the rules but also those that aid and abet such actions, such as real estate agents and lawyers:
"[Currently] the onus is all on the purchaser – the person who is the foreign investor… But, we are looking at a penalty that would be a little more broad than that, which would also include anybody that seeks to aid an abet somebody that is trying to contravene the rules".
Personally, I am becoming a fan of Ms O'Dwyer. While the devil will be in the detail, she clearly has foreign property rorts in her sites, and the decision to extend the penalty regime beyond the purchaser is a huge step forward. But it must also be backed-up with increased funding for FIRB. After all, what good is increasing penalties without boosting surveillance?
With any luck, the parliamentary review into foreign property buying, which is due to report next month, will also require that buyers of pre-existing housing in Australia provide proof of citizenship/residency, with real estate agents required to highlight the rules at the point-of-sale and conveyancers required to check-off and report breaches at settlement.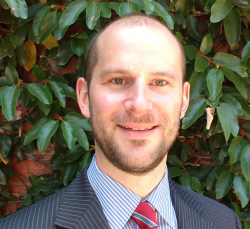 Latest posts by Unconventional Economist
(see all)