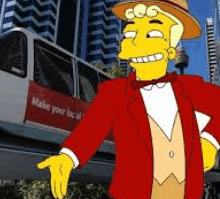 Garry Bowditch, chief executive of the University of Wollongong's SMART research ­institute, has delivered a damning assessment of Australia's infrastructure provision, claiming that $4 billion to $5 billion is being lost to cost blowouts annually on new roads, rail lines and bridges. He has also called upon the nation's governments to release cost-benefit analysis of major projects to the public in order to improve transparency and governance. From The AFR:
Research from the University of Wollongong's SMART research ­institute shows for the first time how much Australians are overpaying for infrastructure.

The problem is neatly demonstrated by Brisbane's Gateway Bridge, built in 1986 and duplicated with a second ­identical bridge in 2010.

Adjusted for inflation, the original bridge cost around $300 million. The second bridge, built during the resources boom, cost six times as much: $1.7 billion.

"Value for money has been thrown out the window a long time ago," said Mr Bowditch, chief executive of SMART, adding governments needed to time the construction of ­infrastructure better to make sure they weren't competing with the private ­sector for labour, raw materials and equipment at inflated prices.

Governments should also publicly release cost benefit analyses to show taxpayers they were making the right choices on which projects to build, Mr Bowditch said…
Bowditch's comments echos the Productivity Commission's latest report into the provision of public infrastructure, which presented a scathing assessment of the governance, selection and execution processes by Australia's governments, and recommended that governments build a "credible and efficient governance and institutional framework for project selection", that includes "properly conducted cost–benefit studies of large projects, and their disclosure to the public".
They also follow senior Liberal minister, Malcolm Turnbull's, endorsement last week of stringent new requirements for taxpayer-funded infrastructure projects worth more than $1 billion, including mandatory public disclosure of cost-benefit analysis to make projects "more accountable and responsible", and "get a higher standard of professionalism and diligence".
Let me state again that well targeted infrastructure investment offers the nation the 'double dividend' of supporting growth and jobs as the mining investment boom fades, whilst also expanding Australia's longer-term productive base and improving living standards.
Moreover, with the government choosing to run a high immigration policy, living standards of the existing population will be eroded over time via higher congestion, slower travel times, and lower productivity (amongst other things) unless there are commensurate investments in new infrastructure.
However, government's of all persuasions have failed to implement proper governance surrounding infrastructure provision, and have in many instances blown taxpayer dollars on poorly conceived or executed projects.
Consider, for example, the Abbott Government's inherent bias towards road-based investment over rail, which heightens the likelihood of sub-optimal investment whereby the costs may outweigh the benefits. For example, I can see few more worthy projects than building an inland rail freight network from Melbourne and Brisbane (including connections to Sydney), with world class intermodal connections at key locations along the way so transfers between rail and truck are fast and efficient.
Labor and the Green's favouring of urban rail projects shows equal levels of bias, and could also be extremely costly and mostly benefit wealthier residents that live adjacent to the rail corridor (via increased property valuations), as well as the small proportion of the workforce that is employed in the CBD (less than 15%).
This is why it is vital that infrastructure proposals are properly evaluated by an independent authority tasked with maximising overall welfare and productivity at lowest cost, with cost-benefit analysis released to the public. Picking infrastructure winners, based on pre-conceived ideas or political motivations, is a recipe for waste and is likely to end up being productivity destroying for the economy at large.
On this point, it is highly disconcerting that the Abbott Government has sought to pare-back Infrastructure Australia, thereby reducing transparency around infrastructure decisions and heightening the likelihood that the Government will choose projects based on political expediency rather than their broader benefits to the community.
www.twitter.com/leithvo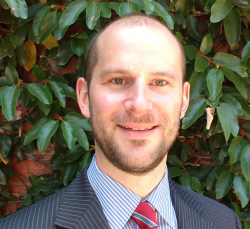 Latest posts by Unconventional Economist
(see all)