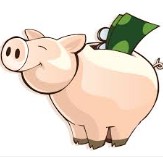 Finance Minister, Mathias Cormann, has given an interview on 2UE radio where the proposed $20 billion Medical Research Fund was discussed (my emphasis):
STUART BOCKING: Joe Hockey keeps telling us it is about safeguarding Medicare. But not a single cent of that extra $7 will find its way back into the Medicare system. Instead $5 from that $7 goes into the Medical Research Fund. Would that not have been something we would have been better off setting down the track when we are back into surplus, we have paid off some of the debt? Would we not be better off using that $5 allotment to pay down that debt now?

MATHIAS CORMANN: This is a very important question. If you bear with me; because it is something that does not appear to be very well understood. So what we are doing is we are pursuing structural reforms in introducing a price signal which will essentially ensure that the allocation of limited resources in health services is more efficient over the medium to long term. Now it will take us about six years to accumulate $20 billion in capital in our Medical Research Fund. Now that $20 billion in capital will actually reduce Government net debt because it is an asset on our balance sheet.

STUART BOCKING: Yes, Yep.

MATHIAS CORMANN: We will not be spending that capital. That $20 billion in capital will be preserved. We will only be investing the net investment returns from that capital in additional medical research. And that will enable us over time to double our investment in medical research, which in turn will help us improve the quality of health care services in Australia and around the world. The efficiency improvements in terms of the level of recurrent expenditure in health in the context of growing demand for health care services will remain in place in perpetuity. Whereas the $20 billion in capital will be accumulated, if our proposals go through, within a six year period, remain on our balance sheet and continue to deliver sustainable cash flow for additional investments into medical research. So it is a way to do both, help us repair our Budget as well as improve quality health care and put health care financing on a more sustainable basis.
The more I look at the rationale behind this Fund, the less I like it.
Back in June, it was revealed that the Fund was a late addition to the Budget, and that health department officials only began working on the policy in April, just weeks before it was announced. Moreover, Australian Chief Scientist, Ian Chubb, was not consulted about the Fund before it was announced.
Health Minister, Peter Dutton, has also ruled-out using money from the Fund fund to commercialise Australian medical breakthroughs, thereby raising question marks about whether it would actually boost the nation's intellectual property.
What is becoming increasingly clear is that the Government developed the Fund for two main reasons:
To distract the electorate from co-payments on medical services, as well as the cuts to state hospital funding announced in the Budget.
To develop a giant slush fund.
Surely, if the government was truly interested in improving health outcomes, then it would be better to use the funds to keep medical services more affordable and accessible, invest in increased medical services in regional and remote areas, or any number of other worthwhile initiatives, rather than depriving people of actual medical attention?
The whole proposal doesn't stack up and is a tough sell politically to an electorate that is being asked to pay more for medical services, but will receive few visible benefits in return.