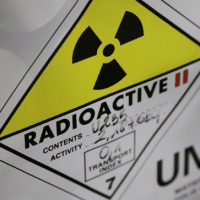 Stockland's chief, Mark Steinert, delivered a warning yesterday that the double-digit house price growth experienced over the past two years is unsustainable, and expects growth to slow to just 1%. From The Canberra Times:
Booming double-digit house price growth could screech to a halt, according to Stockland, one of the country's biggest residential developers, which is now forecasting rates of growth closer to 1 per cent.

…while population growth and undersupply would underpin demand, he expected that the pace of growth in prices would slow, allowing the development of more affordable houses and apartments.

''We don't expect the rate of price increases we've seen in the last 12 months [of between 10 and 11 per cent] to continue at that rate,'' Mr Steinert said at the release of the group's full-year result on Monday.
Steinert probably won't need to wait long for price growth to moderate, with the major house price data providers recording slowing annual growth in the June quarter, with housing finance growth also turning down (see next chart).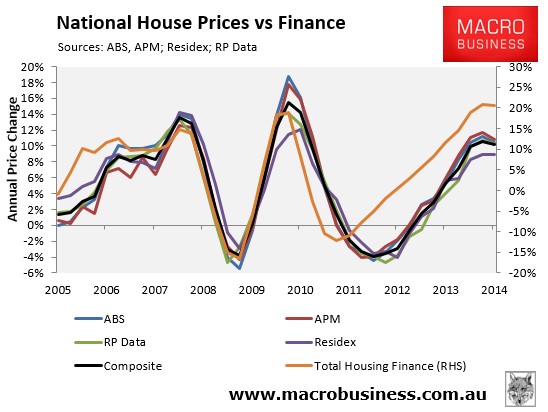 Moreover, house prices have grown at four times the rate of wages over the past year –  which is clearly unsustainable – with wages growth also seemingly a lead indicator for house prices over recent times (see next chart).