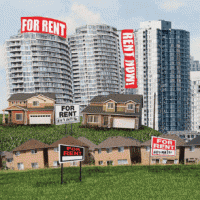 SQM Research has released its rental market report for July, which revealed a slight drop in the number of vacancies but a stable rental vacancy rate of 2.3% (see below table).

According to SQM:
Each capital city continues to tell its own unique story, with Perth and Darwin's vacancies soaring since this month in 2013, and Hobart's dropping substantially over the same period. Sydney has remained steady, revealing no yearly change and similarly, Melbourne has recorded a vacancy rate of 2.6% – identical to its July 2013 vacancy rate.
SQM has also released its latest asking rents data, which shows rents posting below-inflation growth nationally over the past year (1.2% for houses, 1.7% for units), with Darwin and Sydney being the only two capital cities to record substantial increases in asking rents since this time last year, and Perth and Canberra both recording considerable decreases during the same period (see below table).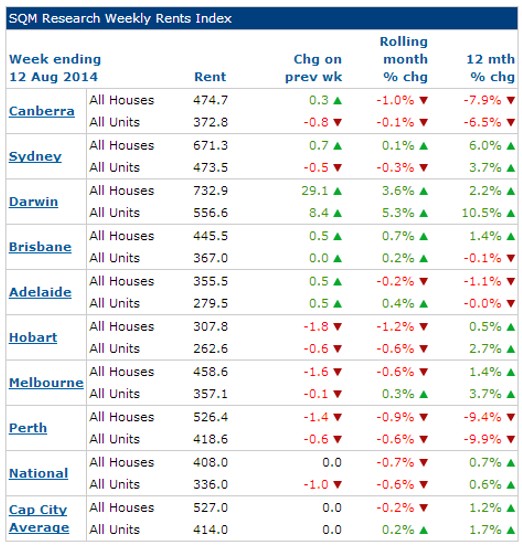 SQM's managing director, Louis Christoper, explains the results as follows:
"The rental market overall remains sluggish with asking rents showing rises of just 1.2% to 1.7% at the average capital city level. Perth rents have dragged down the overall result. It's quite clear rents in Western Australia are falling quickly.

"Given our view that vacancy rates are likely to rise from these levels we are expecting a soft rental market for quite some time and certainly, well into 2015."