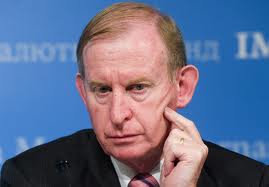 From the AFR:
"The ­post-crisis monetary ­settings have distorted asset prices again," he said in a speech in Sydney on Thursday.

"That is going to cause a correction at some point, which will put more ­political pressure on financial systems."

…Mr Murray suggested in his interim report last month the banks might need to hold higher levels of capital to protect the system from systemic risk created by their high leverage to housing.

…Mr Murray said Australia was in a regulatory "quandary" because it "didn't appear to be damaged by the [2008] crisis" but "we now need to strengthen the system in some ways."

…He said as a capital importer, ­Australia would not able to withdraw from the global regulatory push, even though some of the post-crisis ­regulation had been introduced without sufficient assessment of the costs.
Very good. Sweeps aside the Pasconomical bullshit that "we are different" that dominates Australiana. Also, yesterday, from Banking Day:
A band of banking analysts attempted a hijack of the Financial System Inquiry public forum in Sydney last night. Posing as "citizens", CSLA's Brian Johnson, UBS's Jonathon Mott and Morgan Stanley's Richard Wiles peppered Inquiry chairman David Murray with questions about bail-in proposals, the economic cost of additional capital buffers and appropriate tier one capital levels.

Murray's general point was that, as an economy dependent on foreign capital, Australia could not ignore rules formulated elsewhere.

He said: "If you look at the political response to the crisis, it was that this must not happen again. Regulators were told to do what they must to ensure that outcome.

"It is very difficult for us to tell the rest of the world that they should use our standards but not use theirs."

Murray said the bail-in idea was that, if certain debt holders were at risk of loss in addition to equity holders, then the capital buffer could be extended. He said bail-in debt would not necessarily be converted to equity.

His aim was to make it less likely the taxpayer would be "dragged into the next crisis".

He also wants a system where it would be unlikely a government guarantee would be called, with the result that "the issue of moral hazard goes away".

On the issue of Australia's relatively high tier one capital ratios, Murray said the country's resource based economy made it more volatile and slightly more risky.
Very good again. But much more difficult to deliver. Bail-in is good in theory but is problematic in practice. If you're a small nation and capital importer you have to foist losses onto bond holders even though you're still trying to borrow from those same sources. In Cyprus this didn't work at all and resulted in losses being forced up the bank-lender value chain, where depositors got reamed. That may be why Murray is looking at ring-fencing as well.
There is one more problem too. Murray can do this to big banks but if he doesn't spread the capital importing function to other sources then he's talking about a revolution in the Australian economic model. That is the best case outcome and hence doubtful. If not, Murray will have to push mid-tier banks forward by giving them similar capital discounting privileges enjoyed by the big four and/or push some kind of government guaranteed non-bank regime that can weather wholesale market freezes.
The former could be OK so long as the line of convergence is capitalised well above where the big banks are now. But the notion of guaranteeing Mark Bouris and the cavaliers of credit is nauseating, as well as completely self-defeating if removing moral hazard from the system is the goal.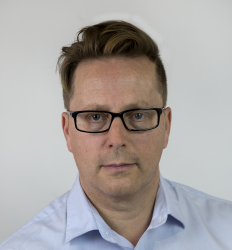 Latest posts by Houses and Holes
(see all)