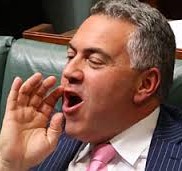 It seems Treasurer Joe Hockey's war on entitlements doesn't extend to his own family, with the Daily Telegraph uncovering that taxpayers are footing the bill on his family's $1.5 million home in Canberra:
JOE Hockey has defended his practice of claiming a $270-a-night taxpayer-funded travelling allowance to stay in a Canberra house majority-owned by his wife…

The Treasurer has legitimately claimed $108,000 in travel allowance for 368 nights over the past four years including many nights for parliamentary sitting weeks where he has stayed at the Canberra house…

The double dipping of MPs who claim travel allowance to stay in properties owned by themselves or their wives and in some cases reduce their tax by negatively gearing property is well-known in Canberra.

…many MPs purchase property in Canberra to provide a base during parliamentary sittings and use their travel allowance to pay off their mortgage.
To be fair to Hockey, the article does also note that many other MPs employ similar tactics, including Labor's Anthony Albanese, Warren Snowden, Tanya Plibersek, Joel Fitzgibbon, Jim Chalmers, Mark Butler, Tony Burke and Doug Cameron.
Nevertheless, Joe Hockey's claim that "everyone has to live within their means, whether it's a company, whether it's a family, whether it's an individual, whether it's a government" would hold more weight if politicians also agreed to take a haircut, rather than expecting the working-class and disadvantaged to bear the burden of Budget cuts.
When combined with the yearly round-the-world first class airfare for themselves and their spouse, allowances to buy any books and publications they want, as well as generous airfares and travel allowances with a very broad definition of the "work" they need to be doing to qualify, it does highlight that there is one rule for our politicians and another for the rest of us.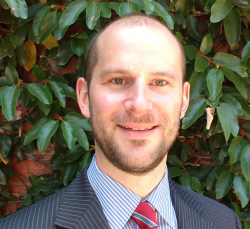 Latest posts by Unconventional Economist
(see all)